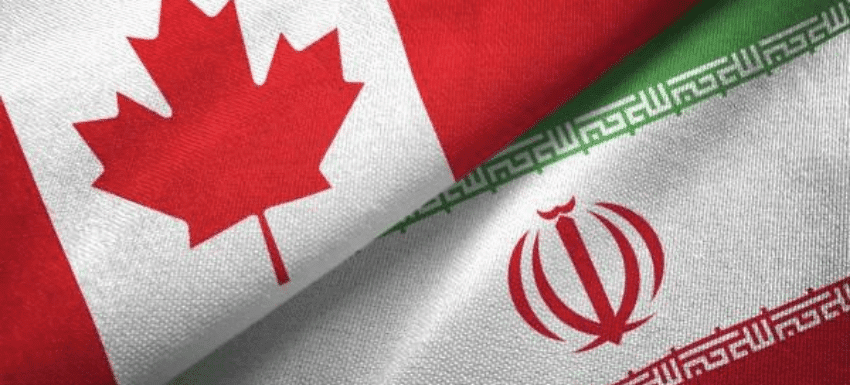 For Iranian students, there are a variety of circumstances that make some countries better study abroad choices than others. When choosing a study abroad destination, Iranian students assess the cost of university, living expenses, the local language, university rating, visa access, and the prospect of career opportunities and immigration.
Because of its creative and numerous research prospects, as well as the potential for immigration, Canada is renowned as a nation of possibilities and opportunities.
Many Iranian students come to Canada because of the high potential of permanent immigration and settlement after completing their studies. Other benefits of studying in Canada for international students include a multicultural community, excellent quality of life, high academic standards, and high-quality education.
Prospects in Canada after study
Can I Work in Canada While I Study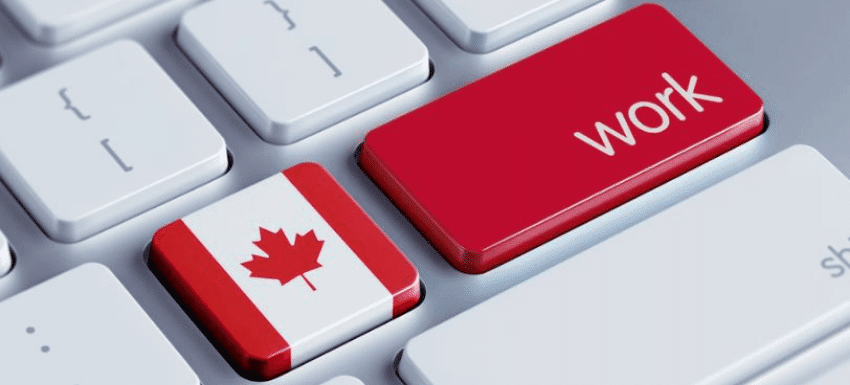 In most cases, yes you can work in Canada as an international student. Just remember that most universities only allow you to work for a set amount of time per week. This is normally set to 20 hours a week while you study.
Unless your university explicitly states that you cannot work either on-campus or off-campus without a work permit, you can find a part-time job to earn yourself some extra cash and Canadian work experience.
Are There Options to Work After Graduation?
Canada isn't just interested in educating international students, it also wants to hire many of them after graduation.
The country has created several post-graduation visa options for international students to help keep them in Canada's workforce.
These programs are specifically designed for graduates
These are just a few of the graduation visa options you can access as an international student from Iran.
Popular Canadian Provinces for Iranian Students.
Canada is made up of several provinces, each with its own distinct identity. In this regard, there are a few provinces that Iranians interested in studying in Canada should consider.
If you want to study in Canada quickly, Alberta, New Brunswick, Saskatchewan, and Quebec remain the best provinces to visit.

Iranian students are also thought to be able to meet up with fellow Iranian citizens and assist one another. Particularly in the realm of Iranian students' employment permits in Canada.
Types of programs Iranian students can study in Canada from Iran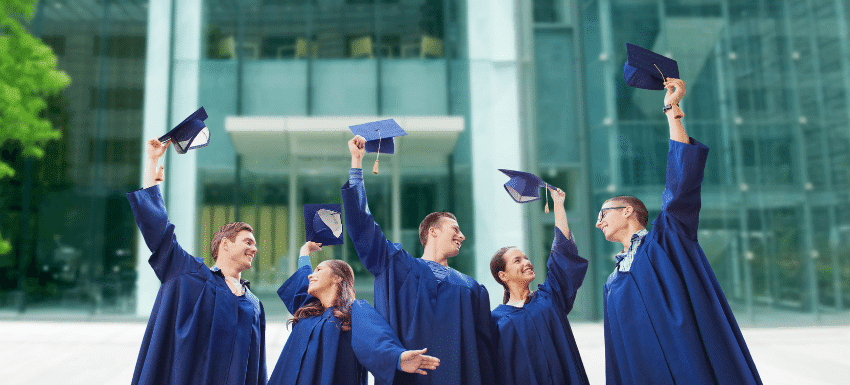 Iranians can apply for a variety of programs in Canada. If you complete the conditions, you can continue your education in Iran to the highest degree. The programs available for Iranian students to study in Canada are listed below.
Undergraduate Program: Young school leavers can enroll in undergraduate programs. Typically, these take four years or more to complete. Depending on the academic program. Graduate certificates such as B.sc, B.A, B.Ed, and others are granted to graduates.
Masters Program: In Canada, a master's degree takes an average of one year to complete. However, some programs, particularly highly professional courses, can take up to two years to complete due to their complexity. Masters degree certificates such as M.sc, MBA, and others are issued to masters students.
Ph.D. Program: Ph.D. degrees can be finished in four years and are significantly more expensive and valuable than the prior programs. In Canadian universities, Ph.D. programs are accessible in all fields of study.

Fellowships and Research: Canadian institutions provide students with both research and fellowship possibilities. Institutions and the government fund a large percentage of the research associates. Those who have made advances in many disciplines of research are also given special honor.
Cost of studying in Canada from Iran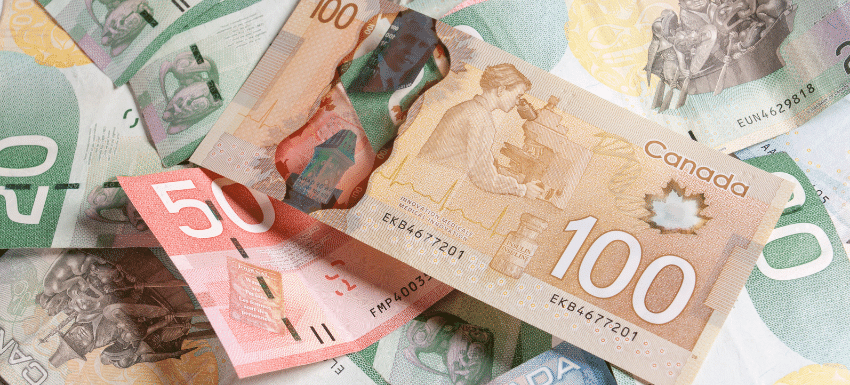 Before opting to come to Canada to study, it is critical that you obtain an estimate of the cost of studying in Canada. We've compiled a list of factors to consider when assessing the cost of studying in Canada from Iran, courtesy of our research associates.
Tuition Fee: Fees may be lower or higher. All of this is contingent on the course of study, the institution, and the duration. Private universities in Canada appear to be significantly more expensive than public universities. An Iranian student in Canada pays an average of CA$27,912 in tuition.
Visa: It will be much easier to obtain a visa if you have a provisional letter of admission to one of the colleges. Nonetheless, all forms and papers pertaining to your admission must be full.
Cost of Living: If you like to cut your coat according to your size, Canada might not be as pricey as you think. Tuition isn't the only expense associated with studying.
Students will need to budget for housing, food, transportation, health, and other miscellaneous expenses. According to the data provided, living expenditures can be sorted out at $4,500 each year.
Study loan for Iranian students in Canada
As strange as it may seem, Iranian students in Canada can easily obtain student loans by using one of the several application processes available.
Student loans for Iranian students are not primarily based on credit history, though it does play a part. Instead, they are mostly based on job direction, academic performance, and the length of the course of study.
Private lenders provide these loans, which have varying restrictions and terms. Iranians should evaluate loans and explore other possibilities before making a decision, according to data acquired from our research associates.
To determine if your institution has available student loans for Iranian students in Canada, go to the international student loan website.
Study Programs In Canada
Whether you want to simply live and study in Canada or work part-time as an international student, Canada is the place for you. With universally acclaimed educational institutions and a strong public schooling system, the country hosts a variety of programs to help with the Canadian learning experience. Canada could be your doorway to a student grant or even an international scholarship.
How to apply for admission in Canada from Iran
If you are applying to a Canadian university for an undergraduate or graduate degree, you must meet the following minimum academic requirements:
You have obtained or are in the process of obtaining your high school diploma or a certificate from the upper secondary level.

Take an English proficiency test if you're looking for a degree in English. Admission is competitive, and there is no assurance of acceptance. Even if an application passes all standards, Canada reserves the right to refuse entrance.

You must currently be enrolled in a French Lycée or another recognized program, such as the International Baccalaureate, GCE, or a program based on American Ulum standards.
Prepare the required documents
After you've submitted your application and gotten a confirmation email, you'll be able to upload your papers. Please submit the following if you are currently in your senior or 12th-grade year:
Transcripts from the last three years of high school.

English proficiency test results.

Transcripts from the first section of your senior year (Senior 3 or Grade 12).
If you have completed your high school program, please submit the following documents: 
Certificates from the last three years of your high school.

High school leaving certificate.

Results of the English proficiency test.
Applying for a Canadian study visa from Iran.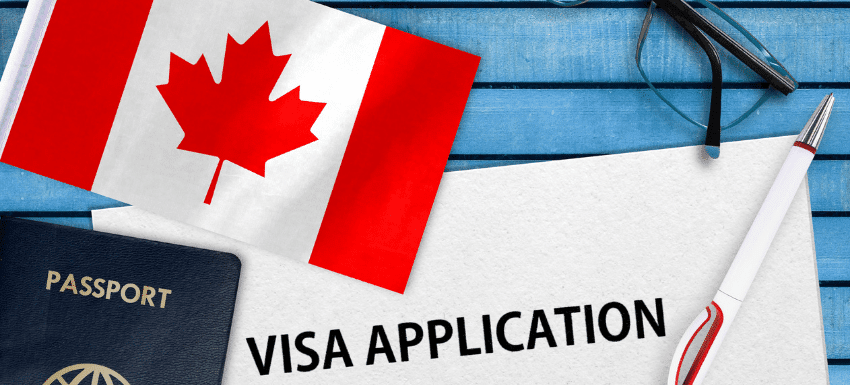 To study in Canada, you must first get a study permit and a temporary resident visa from Immigration Refugees and Citizenship Canada (IRCC).
A letter of admission from a designated learning institution (DLI) that you will be attending must be submitted with your application. If you are coming to study as an Iranian student from outside of Canada, your letter of admission to a DLI with an approved COVID19 prep plan must include as much of the documentation required for a full application as feasible to complete your study permit until you receive one.
If you want to study in Quebec, you'll need to show proof of application or a valid Certificate of Acceptance for Quebec.
Some Iranian students can acquire their study permits sooner if they apply through the Student Direct Scheme (SDS), as most qualifying SDS applications are processed within 20 calendar days by Immigration, Refugees and Citizenship Canada (IRCC).
Canada Study Permit processing time for Iranian Students
The processing time for a study permit outside of Canada is 14 weeks. Your fingerprints and photo (biometrics) may be required as part of your application. The following items are not included in the processing time:
the time required to submit an application between a Visa Application Center (VAC) and our office.

Or the time you need to provide your biometric data.
Study Permit
A study permit is required if you plan to study in Canada for more than 6 months. The study permit normally lasts for the duration of your program plus an additional 90 days. You won't need a study permit if your program is less than six months long, but you may want to apply nonetheless because it will allow you to make some extra money and work both on and off-campus.
Without a study permit, you will have to apply for a work permit to be able to work as an international student. The first step to getting a study permit is to be enrolled in a Designated Learning Institution(DLI).
The student permit application requires two types of forms and documents:
1) General Government Forms and 2) Country-Specific Forms. The applicant must supply supporting documents for both checklists.
Government Forms 
1) Document Checklist [IMM5483] – the checklist must be followed and completed.
2) Application for Study Permit Made Outside of Canada [IMM1294] – This application must be completed online, and the barcode generated must be printed and included in the application. If you don't include an email address, your application may be delayed or denied. Note: If you replied "Yes" to any of the questions from 3 to 6, you must fill out, sign, and submit a Schedule 1 Form (Application for Temporary Resident Visa – IMM 5257 B). Applicants from Iran who are presently serving (or have previously served) in the military, security, or law enforcement must attach their résumé, issued by their organization.
3) Family Information Form [IMM5707] – must be completed, signed, and submitted with the application. If applicable, a Statutory Declaration of Common-Law Union [IMM5409] must also be completed and submitted with the application.
4) Use of Representative [IMM5476] – If the applicant is using or canceling an Authorized Representative, this form must be completed, signed, and submitted (i.e., Licensed Immigration Consultant or Lawyer).
5) Authorization to Release of Personal Information to a Designated Individual [IMM5475] – If the applicant permits Citizenship and Immigration Canada (CIC) and Canada Border Services Agency (CBSA) to release personal information to a third party other than the student, this form must be completed.
6) Custodian Declaration [5646]– This form must be completed, signed, and submitted if the applicant is a juvenile (under the age of 17).
Supporting Documents Needed from Applicant
1) Letter of Acceptance from Institution – To demonstrate acceptance, a letter from a Canadian institution that has accepted the Iranian applicant into its program is required. The letter must be written on official letterhead and include the following information: course/program title, tuition money due, study duration/dates, start/end dates, and the latest feasible registration date.
2) A Certificat d'acceptation du Québec (CAQ)  y MIDI – This certificate must be supplied if a student from Iran wishes to study in Québec. This document can be obtained with the help of the school for Iranian applicants.
3) Proof of Funds/Financial Support – For students staying in Canada for less than a year, proof of funds or financial support must be produced to pay the costs (of studies, living expenses, and any other relatives accompanying the Iranian student) for the period of the stay. Proof of ability to bear the cost (of studies, living expenses, and expenses for any other relative accompanying the Iranian student) for a full year must be presented for students enrolling in a program that is longer than one year.
Proof of Funds can include any or all of the following:
If you've transferred money to Canada, you'll need proof of a Canadian bank account in your name.

Guaranteed Investment Certificate (GIC) from a Canadian financial institution that participates.

Proof of a student or education loan is required (from financial institutions)

Statements of account (going back at least 4 months)

A draft from a bank (convertible to CAD)

Receipt or invoice a letter from the school confirming that tuition and housing expenses have been paid

If you have a scholarship or are enrolled in a Canadian-funded educational program, you will need a letter from the person or school who is giving you money, as well as proof of financing paid from within Canada.
4) Marriage License/Certificate – if married, applicants must provide a copy of this civil document as part of the application.
5) Photos (2) – Two photos, meeting the Visa Application Photograph Specifications, must be provided as part of the application. Those required to submit biometric data are exempt from having to submit paper photos.
6) Other – further required documents are outlined by the responsible Visa Office for Iran.
Country-Specific Forms & Documents Required for Study Permit Applications

(to Schools & Universities)
Document Checklist [IMM5483]

– the Document Checklist for a Study Permit must be completed.

Regular Study Permit Questionnaire [IMM5818] or University Study Permit Questionnaire [5957E]

– all relevant questions in this 7-page questionnaire must be completed. The appropriate questionnaire can be found at: 
Schedule 1 Form (Application for Temporary Resident Visa) [IMM5257B]

– If any "Background Information" questions were answered "Yes" on the Questionnaire, then this form must also be completed, signed, and submitted. 

Family Form [IMM5707]

– This form must be completed, dated, and signed.

Medical Form

– in instances where the medical exam has been completed upfront, the application, the e-Medical Form needs to be provided.
What Does the Medical Examination Involve?
Apart from a simple assessment, you will need to have an x-ray taken and a urine test must be completed. Just remember that each doctor can charge a different price for their services and that your medical examination report will be valid for one year only.
Supporting Documents Needed from Applicant
Passports

– Residents of Iran should submit a photocopy of their current and previous passports to a VAC (Manila or Cebu), ensuring that the biographic page (with photo) and any pages that are not blank are included.
Proof of Funds

– Applicants must show that they can fund tuition and living expenses for at least one year (minimum CAD$10,000 for single applicants; additional CAD$4,000 if accompanied by a spouse/partner; and CAD$3,000 for any dependents). The following are examples of acceptable proof of funds documents:

A Letter of Undertaking & Financial documents from the parent/sponsor

Name of Parents/Sponsors

Details of how student's studies will be funded

Relationship between sponsor/school and applicant

Detailed explanation of why the person/school is providing financial support

Evidence of the person's/school's ability to fund the education 

Letter of Scholarship or Financial Awards

Investments

Income from rental properties

Bank Statements (covering several months)

Receipts (if tuition has already been paid)
Study Plan (Annex A)

– A one-page Study Plan must be provided, outlining the aim of the studies, the ultimate educational goal, and how the Canada-based program would improve employment chances in Iran, as well as the itinerary and names/addresses of any institutions the student expects to visit.
Specific questions that must be answered are found as "Annex A" on the last page.
Civil Documents

– Marriage certificate, Statutory Declaration of Common-Law Union [Imm5409], and/or Birth Certificates (for minors) for joining the student in Canada. 
           5. Custody/Consent Letter – in instances where the student is a minor, traveling with only one parent, the application must include a Proof of Custody or Consent Letter from the Non-Accompanying parent. (The Consent Letter must include a copy of the non-accompanying parent's civil identity document with signatures such as a biographical passport with the signed signature page, a driver's license, or an identity card to authenticate the signature on the letter.)
Note: If you want to study in Quebec, you'll need to show proof of application or a valid Certificate of Acceptance for Quebec.
Move Forward With AG Group!
Take steps to secure your and your family's future by moving to Canada! A student visa to Canada is one of the most critical steps one can take for a stable and guaranteed future life in Canada and is one of the most important life-changing decisions one can make. For your and your family's future, apply as soon as possible!
Immigrating to Canada is a lengthy and difficult process. It is natural to be confused if you are applying for a visa in Canada since it would be the first time you would have seen any such document and with 60+ visa programs, it is natural to be confused about which one is right for you.
In order to smoothly complete your application, hire AG Group Enterprise Inc. We have been providing immigration help & advice for over a decade and have the skills and knowledge required to help you through the ordeal.
With the AG group's help, you can ensure a stable and secure future for you and your family.