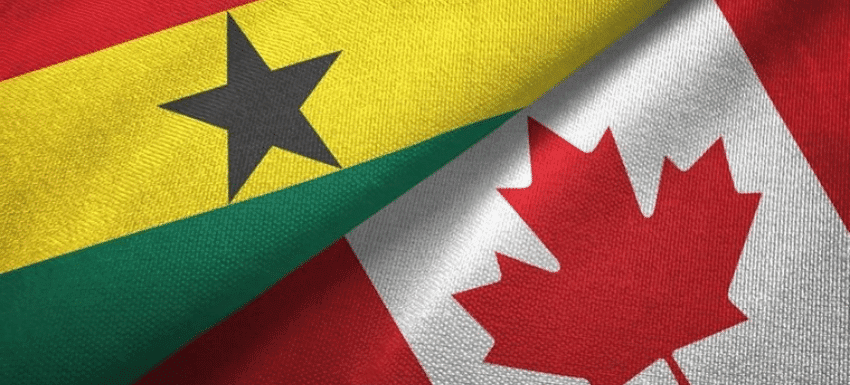 Toronto, Canada is at the top of numerous rankings as one of the largest cities in North America, one of the most livable cities in the world, and one of the most multicultural cities in the world. It's no surprise that many Ghanaians aspire to study and work in Canada.

Ghanaians have numerous reasons to attend Canadian universities. Canada has one of the world's largest international student populations. There are jobs available both during and after graduation. Above all, Canadians and the Canadian government are pleasant to be with.
We have a guide to assist you if you plan to study in Canada. Let's get started:
Why Study in Canada from Ghana?
Canada has one of the world's most favorable immigration policies. This level of openness for Ghanaians seeking entrance, permanent residency, and Canadian citizenship is unparalleled. The Canadian Study Permit program, as well as the avenues to Canadian residency for you and your family, are no exception.
Aside from the fact that the Canadian education system is among the greatest in the world, studying in Canada provides you with permanent residency options after graduation. This implies you can permanently relocate from Ghana to Canada if you so desire.
However, you don't have to wait until after you finish to reap the benefits of studying in Canada; as a Ghanaian citizen, you can work part-time in Canada while pursuing your studies under the Study Permit!
This option not only gives you international experience and a way to support yourself financially, but it also earns you extra credit points toward obtaining permanent residency in Canada after graduation if you want to do so through the Canada Experience Program.
So, in response to the question, "Why Study in Canada?" The answer includes 
access to some of the world's greatest educational institutions, as well as 

the chance to work in Canada as a Ghanaian citizen.

A straightforward and popular road to long-term visa options for permanent residency in Canada is offered to Ghanaian students through a simple application process.
Very few student visa offerings are so generous. With all these benefits, Canada should be considered a viable option for applicants from Ghana.
Study In Canada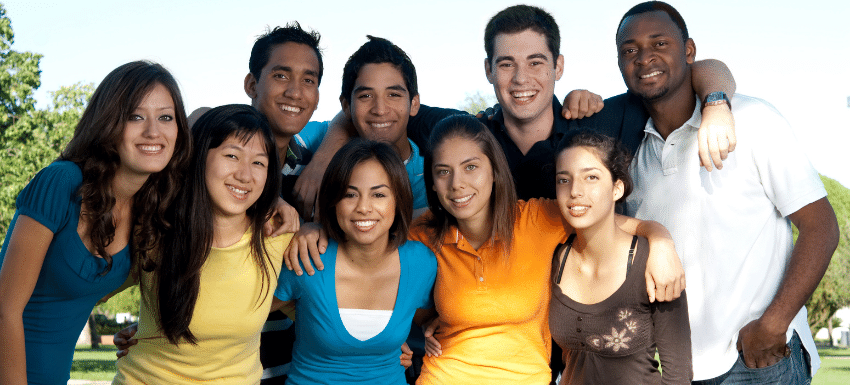 Whether you want to simply live and study in Canada or work part-time as an international student, Canada is the place for you. With universally acclaimed educational institutions and a strong public schooling system, the country hosts a variety of programs to help with the Canadian learning experience. Canada could be your doorway to a student grant or even an international scholarship.
Study Permit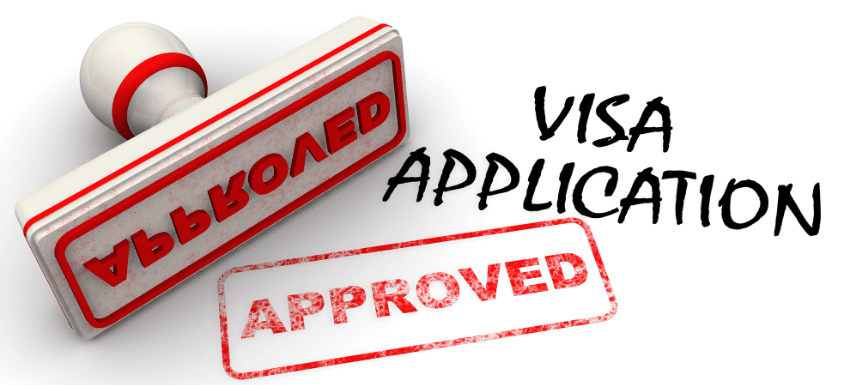 A study permit is required if you plan to study in Canada for more than 6 months. The study permit normally lasts for the duration of your program plus an additional 90 days. You won't need a study permit if your program is less than six months long, but you may want to apply nonetheless because it will allow you to make some extra money and work both on and off-campus.
Without a study permit, you will have to apply for a work permit to be able to work as an international student. The first step to getting a study permit is to be enrolled in a Designated Learning Institution(DLI).
Obtaining A Canadian Student Visa
Ghanaian students succeed in Canada's university system for a variety of reasons. 
To begin with, Ghana has a rapidly increasing middle-class population that values education highly. In addition, many Ghanaian students who choose to study in Canada possess strong English skills.
These traits, combined with the educational system's openness, have resulted in an increase in the number of eligible Ghanaians applying to various programs offered by Canadian educational institutions. Here are a few options for you to think about.
Canadian Study Permit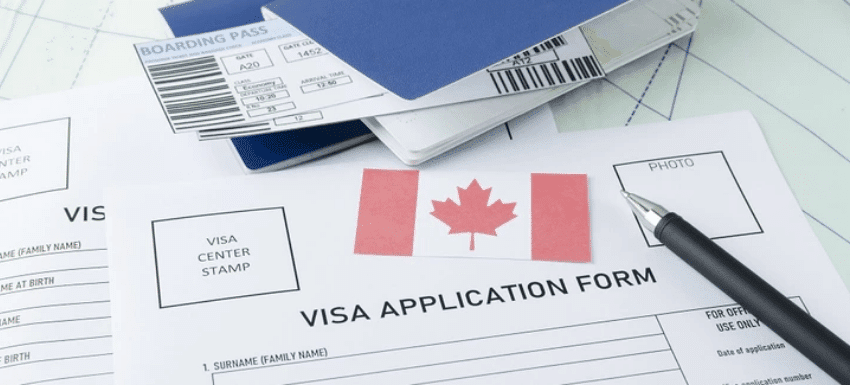 Ghanaian nationals who desire to study in Canada for more than six months must obtain a study permit. A study permit application must include all documents in one of Canada's two official languages (English or French). If the source document is not in English or Spanish, a certified translation is necessary.
The student permit application requires two types of forms and documents: 1) General Government Forms and 2) Country-Specific Forms. The applicant must supply supporting documents for both checklists.
Government Forms 
1) Document Checklist [IMM5483] – the checklist must be followed and completed.
2) Application for Study Permit Made Outside of Canada [IMM1294] – This application must be completed online, and the barcode generated must be printed and included in the application. If you don't include an email address, your application may be delayed or denied. Note: If you replied "Yes" to any of the questions from 3 to 6, you must fill out, sign, and submit a Schedule 1 Form (Application for Temporary Resident Visa – IMM 5257 B). Applicants from Ghana who are presently serving (or have previously served) in the military, security, or law enforcement must attach their résumé, issued by their organization.
3) Family Information Form [IMM5707] – must be completed, signed, and submitted with the application. If applicable, a Statutory Declaration of Common-Law Union [IMM5409] must also be completed and submitted with the application.
4) Use of Representative [IMM5476] – If the applicant is using or canceling an Authorized Representative, this form must be completed, signed, and submitted (i.e., Licensed Immigration Consultant or Lawyer).
5) Authorization to Release of Personal Information to a Designated Individual [IMM5475] – If the applicant permits Citizenship and Immigration Canada (CIC) and Canada Border Services Agency (CBSA) to release personal information to a third party other than the student, this form must be completed.
6) Custodian Declaration [5646]– This form must be completed, signed, and submitted if the applicant is a juvenile (under the age of 17).
Supporting Documents Needed from Applicant
1) Letter of Acceptance from Institution – To demonstrate acceptance, a letter from a Canadian institution that has accepted the Ghanaian applicant into its program is required. The letter must be written on official letterhead and include the following information: course/program title, tuition money due, study duration/dates, start/end dates, and the latest feasible registration date.
2) A Certificat d'acceptation du Québec (CAQ)  y MIDI – This certificate must be supplied if a student from Ghana wishes to study in Québec. This document can be obtained with the help of the school for Ghanaian applicants.
3) Proof of Funds/Financial Support – For students staying in Canada for less than a year, proof of funds or financial support must be produced to pay the costs (of studies, living expenses, and any other relatives accompanying the Ghanaian student) for the period of the stay. Proof of ability to bear the cost (of studies, living expenses, and expenses for any other relative accompanying the Ghanaian student) for a full year must be presented for students enrolling in a program that is longer than one year.

Proof of Funds can include any or all of the following:
If you've transferred money to Canada, you'll need proof of a Canadian bank account in your name.

Guaranteed Investment Certificate (GIC) from a Canadian financial institution that participates.

Proof of a student or education loan is required (from financial institutions)

Statements of account (going back at least 4 months)

A draft from a bank (convertible to CAD)

Receipt or invoice a letter from the school confirming that tuition and housing expenses have been paid

If you have a scholarship or are enrolled in a Canadian-funded educational program, you will need a letter from the person or school who is giving you money, as well as proof of financing paid from within Canada.
4) Marriage License/Certificate – if married, applicants must provide a copy of this civil document as part of the application.
5) Photos (2) – Two photos, meeting the Visa Application Photograph Specifications, must be provided as part of the application. Those required to submit biometric data are exempt from having to submit paper photos.
6) Other – further required documents are outlined by the responsible Visa Office for Ghana.
Country-Specific Forms & Documents Required for Study Permit Applications

(to Schools & Universities)
Document Checklist [IMM5483]

– the Document Checklist for a Study Permit must be completed.

Regular Study Permit Questionnaire [IMM5818] or University Study Permit Questionnaire [5957E]

– all relevant questions in this 7-page questionnaire must be completed. The appropriate questionnaire can be found at: 
Schedule 1 Form (Application for Temporary Resident Visa) [IMM5257B]

– If any "Background Information" questions were answered "Yes" on the Questionnaire, then this form must also be completed, signed, and submitted. 

Family Form [IMM5707]

– This form must be completed, dated, and signed.

Medical Form

– in instances where the medical exam has been completed upfront, the application, the e-Medical Form needs to be provided.
What Does the Medical Examination Involve?
Apart from a simple assessment, you will need to have an x-ray taken and a urine test must be completed. Just remember that each doctor can charge a different price for their services and that your medical examination report will be valid for one year only.

Supporting Documents Needed from Applicant
Passports

– Residents of Ghana should submit a photocopy of their current and previous passports to a VAC (Manila or Cebu), ensuring that the biographic page (with photo) and any pages that are not blank are included.

Proof of Funds

– Applicants must show that they can fund tuition and living expenses for at least one year (minimum CAD$10,000 for single applicants; additional CAD$4,000 if accompanied by a spouse/partner; and CAD$3,000 for any dependents). The following are examples of acceptable proof of funds documents:

A Letter of Undertaking & Financial documents from the parent/sponsor

Name of Parents/Sponsors

Details of how student's studies will be funded

Relationship between sponsor/school and applicant

Detailed explanation why the person/school is providing financial support

Evidence of the person's/school's ability to fund the education 

Letter of Scholarship or Financial Awards

Investments

Income from rental properties

Bank Statements (covering several months)

Receipts (if tuition has already been paid)

Study Plan (Annex A)

– A one-page Study Plan must be provided, outlining the aim of the studies, the ultimate educational goal, and how the Canada-based program would improve employment chances in Ghana, as well as the itinerary and names/addresses of any institutions the student expects to visit.
Specific questions that must be answered are found in "Annex A" on the last page.
Civil Documents

– Marriage certificate, Statutory Declaration of Common-Law Union [Imm5409], and/or Birth Certificates (for minors) for joining the student in Canada. 

Custody/Consent Letter

– in instances where the student is a minor, traveling with only one parent, the application must include a Proof of Custody or Consent Letter from the Non-Accompanying parent. (The Consent Letter must include a copy of the non-accompanying parent's civil identity document with signatures such as a biographical passport with the signed signature page, a driver's license, or an identity card to authenticate the signature on the letter.)
Note: If you want to study in Quebec, you'll need to show proof of application or a valid Certificate of Acceptance for Quebec.
Frequently asked questions
Students from Ghana frequently have concerns about gaining admission to Canadian universities and then actually attending their studies. To assist you with getting started, we've provided answers to some frequently asked questions.
How much does it cost to study in Canada from Ghana?
Your annual tuition rates will vary depending on where you live, which programs you choose, and which of Canada's many outstanding universities you attend.

According to Statistics, undergraduate programs cost an average of $29,714 per year, while graduate programs cost an average of CAD 17,744 per year, and MBA programs cost an average of $27,397 per year.
What is the best time to apply to study in Canada from Ghana?
Three entry choices are available at Canadian colleges and universities. Courses of study are also known as semesters at some universities. The following are the three degrees available in Canada:
Fall – A popular semester among Ghanaian students, fall admission starts in September.

Winter starts in January; best if you missed September.

Summer admission – Available for limited programs and colleges, summer admission usually starts in April and May.
Do I need a visa to study in Canada for less than 6 months?
No, as a Ghanaian citizen you don't need a study permit if your course or study program in Canada is for less than 6 months. However, you must complete your course or program within the time you're allowed to stay in Canada.
If your main reason for coming to Canada from Ghana is to study for more than 6 months, you must apply for a study permit. If you do plan on studying for more than 6 months in Canada, it is essential you apply for your study permit before you leave for Canada.
As a Student from Ghana do I need a sponsor for my education in Canada?
No, as a Ghanaian Citizen, you don't need someone to sponsor your studies in Canada. To be eligible for a Study Permit, you must: be enrolled at a designated learning institution (DLI), and prove you have enough money to pay for your tuition, fees, and living expenses for yourself and any family members who come with you to Canada. 
If you can meet the criteria in the application process, the student visa permit process should go smoothly for you as a Ghanaian Citizen
Canada is open to international higher education and tries its best to welcome students from all over the world including from Ghana to live and work in Canada during their studies and in many cases then move on to become permanent residents of Canada. 
So focus on the application documents and criteria and we look forward to welcoming you to Canada without any requirement for a sponsor.
What is the age limit for Canadian student visa from Ghana?
There is an age limit range to be granted a student educational visa to Canada.  To obtain a Canadian Study Permit as a Ghanaian student, you must be between 18 years of age and 35 years of age.
Canada Student Permit Minimum Age is 18 Years
Canada Student Permit Maximum Age is 35 Years from Ghana
The age is taken from the date of your birthday turning 18 and until the day before your 36th Birthday.  You can of course study in Canada above the age of 35, however, you will need to do so under a different Canada visa pathway.
Is an interview required for a Canadian student visa application?
No, Citizens of Ghana are not generally required to have an interview.
Typically, there are no interviews for study permits. An interview can be requested at the discretion of the appointed visa officer. If this is the case,
Do I need IELTS or TOEFL to study in Canada from Ghana?
You must be able to communicate in English or French in order to attend a Canadian school. Language proficiency standards for Ghanaian students are set by Canadian post-secondary institutions. The language requirements differ from one school to the next.
You should learn about the specific criteria of your degree program when preparing your application. You can even attend English classes after you've started your studies at some schools.
your visa officer will be in contact with you directly to make the arrangements.
Is the medical examination compulsory for a Ghanaian applying for a Canadian Student Permit?
The medical examination component of the study permit application is compulsory for all Ghana applicants seeking a Canadian student visa.
Can Ghanaian students work in Canada while studying?
If Ghanaian students choose to stay in Canada, Canada makes it simple for them to obtain permanent residency. The graduate work permit allows Ghanaian students to stay in Canada after graduation and work for up to three years. After working in Canada for a year, international graduates may be eligible to apply for permanent residency.
Can I Work in Canada While I Study
Yes, you can work in Canada as an international student in most instances. Keep in mind that most universities only allow you to work a certain amount of time per week. While you study, this is usually set to 20 hours per week.
Unless your university specifically indicates that you are not permitted to work on-campus or off-campus without a work permit, you can find part-time employment to supplement your income and gain Canadian work experience.
Is Canada the best country for Ghanaian students?
Because of the lower cost of living and higher quality of education, Canada is the fourth-best country for Ghanaian students, although it was also reported that such students were influenced by a favorable government visa policy (i.e., they get the opportunity to stay in Canada).
Are There Options to Work After Graduation?
Canada isn't just interested in educating international students, it also wants to hire many of them after graduation.
The country has created several post-graduation visa options for international students to help keep them in Canada's workforce.
These programs are specifically designed for graduates
As an international student from Ghana, these are just a handful of the graduation visa possibilities available to you.
Move Forward With AG Group!
Take steps to secure your and your family's future by moving to Canada! A student visa to Canada is one of the most critical steps one can take for a stable and guaranteed future life in Canada and is one of the most important life-changing decisions one can make. For your and your family's future, apply as soon as possible!
Immigrating to Canada is a lengthy and difficult process. It is natural to be confused if you are applying for a visa in Canada since it would be the first time you would have seen any such document and with 60+ visa programs, it is natural to be confused about which one is right for you.
In order to smoothly complete your application, hire AG Group Enterprise Inc. We have been providing immigration help & advice for over a decade and have the skills and knowledge required to help you through the ordeal.
With AG group's help, you can ensure a stable and secure future for you and your family.