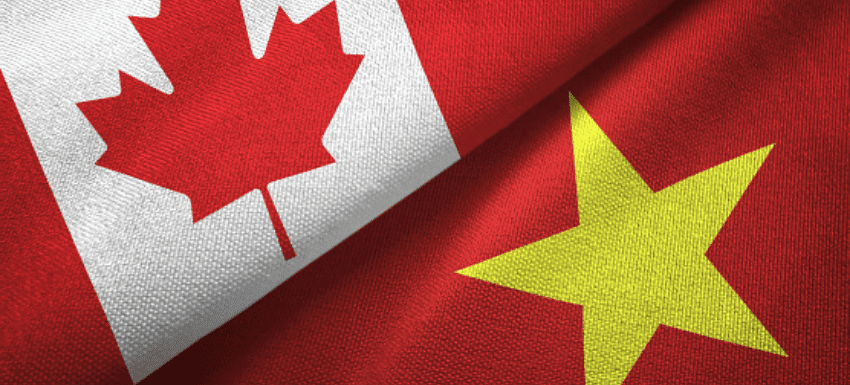 Did you know that by 2022, Canada plans to welcome 1.2 million more immigrants? Among high-immigration countries, Canada distinguishes out for not allowing pandemic border limitations to halt its immigration process.
As of 2016, there were 240,615 Vietnamese people living in Canada, and thousands more will be arriving next year, just like you. In this essay, learn how to move to Canada in 2023. Canada extends a warm greeting to you!
Moving to Canada in 2023
The Great White North's quality of life is highly recognized. Canada is one of the most beautiful countries on the planet, and it is an amazing place to live, no doubt.
The bulk of Vietnamese immigrants come to Canada for a variety of reasons. For some, it's a dream, while for others, it's about quality of life and education. When Vietnamese immigrants arrive, they will find a wide range of high-quality job opportunities as well as what may be the best educational system in the world.
As of 2018, there were 20,330 Vietnamese students studying at all levels in Canada. As a result, Vietnam has risen to fifth place in the list of sending countries. On the other hand, after Japan, the United States, South Korea, and Australia, Canada is the fifth most popular destination for Vietnamese students.
Immigrating to Canada from Vietnam?
There are over 100 immigration and visa options available to Vietnamese who desire to relocate to Canada. Keep in mind that immigration can take a long time. The quickest processing time for an immigration application is two to six months. Even so, it could take up to a year depending on the program you apply to!
There is no such thing as a one-size-fits-all description because the needs for each application differ greatly. Find out how to emigrate from Vietnam to Canada by obtaining permanent residency, working, visiting, or studying.
Express Entry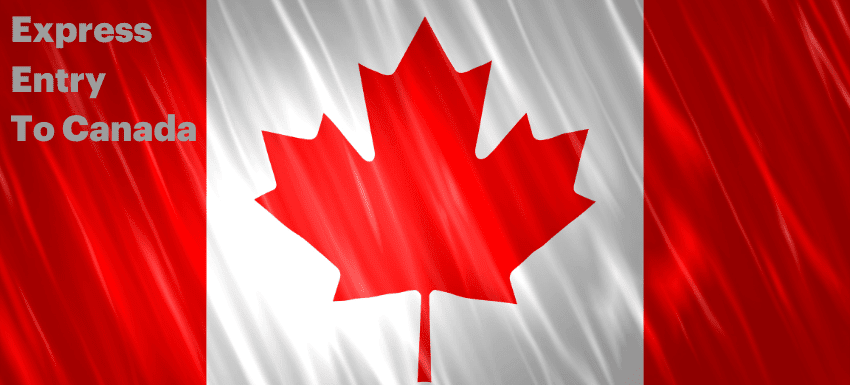 The fastest way to enter Canada is through Express Entry. Most of its permanent residence or PR applications are processed in just six months or less. You can apply for the Express Entry if you qualify for the following programs:
To apply, you must first submit your profile, which includes the following documents:
English or French language test results

Educational credentials

A passport or travel authorization
The Comprehensive Ranking System, or CRS, is used to determine the score, which takes into account language, education, work experience, age, and job offer, among other things. Even though an offer of employment is not required for Express Entry, individuals with stronger profiles will always be chosen above those who merely meet the minimum standards.
Download our Permanent Residency Checklist to ensure you have all of your documentation together before beginning your application with one of our Immigration Consultants.
Provincial Nominee Programs (PNPs)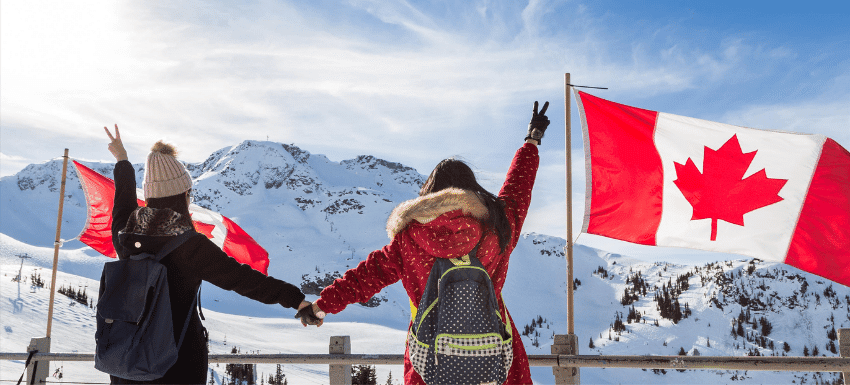 Vietnamese who want to live in a specific Canadian province or territory can apply for permanent residency through provincial nominee programs (PNPs).

Except for Nunavut and Quebec, each province and territory in Canada has its own PNP. Did you know that British Columbia is one of Canada's fastest-processing provinces for visas? In British Columbia, a visa typically takes two to three months to process.
You must have a full-time employment offer that is valid for at least a year to be eligible for a PNP. You will receive a Provincial Nomination (PN) once your application has been granted, which will assist your application stand out when applying for permanent residence in Canada.
An additional 600 CRS points are awarded to a candidate who receives a provincial nomination, resulting in an Invitation to Apply (ITA).
The provinces in Canada that provide PNP are as follows:
Immigration Pilot
In Canada, there are a number of programs that can help small communities and areas prosper and thrive. Thanks to the work of two organizations, in particular, thousands of newcomers have already found their way to Atlantic Canada, as well as rural areas in Ontario, Manitoba, Saskatchewan, Alberta, and British Columbia.
The four programs are the Atlantic Immigration Program, the Rural and Northern Immigration Pilot, the Agri-Food Pilot, and the Home Care Provider Pilot.
Atlantic Immigration Program
Originally a temporary pilot program, the Atlantic Immigration Program(AIP) has recently been made a permanent immigration program due to its huge success.
To qualify, you will need to meet
Have a high school certificate

Have a valid job offer in one of the 4 Atlantic provinces (New Brunswick, Nova Scotia, Newfoundland & Labrador, Prince Edward Island

Meet language requirements (minimum

CLB 4

)

Have enough settlement funds; and

Have graduated from a publicly-funded learning institution in the Atlantic region (minimum 2-year program).
Rural & Northern Immigration Program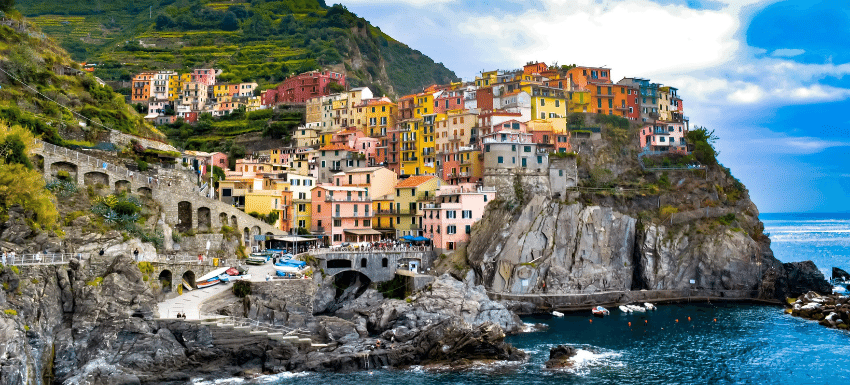 The Rural and Northern Immigration Pilot helps skilled immigrant workers get permanent residency while assisting smaller communities in Canada to fill gaps in the labor market. You can choose these places:
North Bay, Ontario

Sudbury, Ontario

Timmins, Ontario

Sault Ste. Marie, Ontario

Thunder Bay, Ontario

Brandon, Manitoba

Altona/Rhineland, Manitoba

Moose Jaw, Saskatchewan

Claresholm, Alberta

Vernon, British Columbia

West Kootenay (Trail, Castlegar, Rossland, Nelson), British Columbia
To qualify for the RNIP, you will need to meet the following requirements:
have at least 1 year of relevant work experience or have graduated from a publicly-funded post-secondary institution in a participating community

meet or exceed the minimum language requirements

Meet the required educational requirements

have a Canadian high school diploma or post-secondary qualification; or

have an educational credential assessment (ECA) of your foreign credential

prove you have enough money to support your transition into the community

intend to live in the community

meet community-specific requirements
Agri-Food Pilot
The Agri-food Pilot was created to help boost the agricultural sector, which is in great need of skilled workers. This program runs until May 2023. These will include industries like meat and animal production and greenhouse production. This program was created to boost production in the following areas:
meat product manufacturing

greenhouse, nursery, and floriculture production, including mushroom production

animal production, excluding aquaculture

cattle ranching and farming

hog and pig farming

poultry and egg production

sheep and goat farming

other animal production
To qualify, you'll need to:
have at least 1 year of non-seasonal full-time work experience in the last 3 years through a

Temporary Foreign Worker Program

have a permanent full-time job offer in a qualifying occupation

meet the language requirements –

CLB4

have a Canadian high school diploma or an ECA if you have a foreign qualification

enough money to settle in Canada

have maintained your temporary resident status (if already in Canada)
Home Care Provider Pilot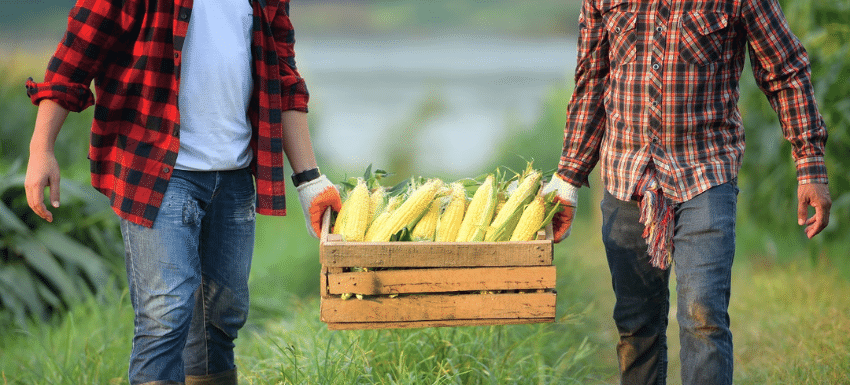 The Home Care Provider Programs are a gateway to permanent residency for both home care and childcare providers. There are two separate programs to apply through:
The Homecare Support Worker Pilot helps support workers get permanent residency in Canada. There are 2,750 spots available for 2022 through this pilot.
The Homecare Child Care Provider Pilot helps childcare workers get permanent residency in Canada. The program will be open for
If you have more than 24 months of full-time work experience you could qualify to apply directly for permanent residency, and your family can join you too. To qualify you will need to meet the following requirements:
have at least 24 months of work experience in the last 36 months

meet the language level – CLB 5 in English or NLCL5 in French

at least 1 year of post-secondary education (ECA is required if obtained outside Canada)

be admissible to Canada.
If you have less than 24 months of experience you will need to apply for a work permit with your permanent residency application. If successful, you will get an employer-specific work permit and once you have at least 24 months of work experience you will qualify for permanent residence.
Business Immigration
For those looking to start a new or invest in an existing business venture in Canada, the Start-up Visa Program is ideal. You will need to meet various requirements to qualify for this program:
Have a letter of support from a designated organization;

Have at least 10% voting rights;

Have more than 50% attached to outstanding shares (with the designated organization);

Play an active role in the running of your business;

Be located in Canada;

Meet the minimum Canadian Language Benchmark (CLB) level 5;

Have enough settlement money to support yourself and your family.
There are also various provincial entrepreneur programs that offer permanent residency to applicants looking to bring their business to a particular province or territory in Canada.
Student Direct Stream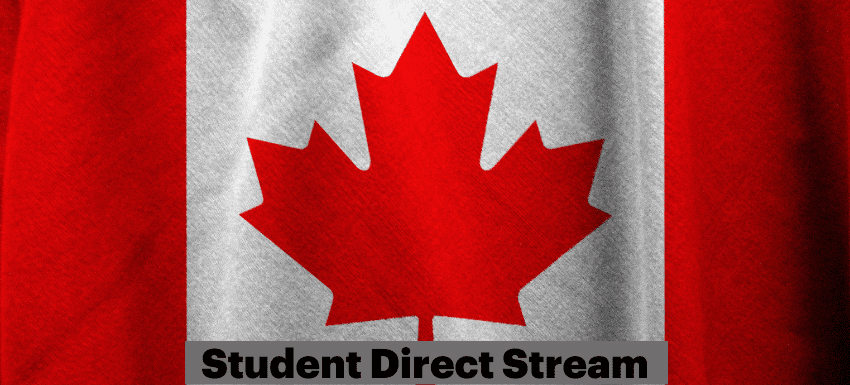 The Student Direct Stream, which expedites the processing of study visas for students from Vietnam and six other countries, may be eligible. SDS is a federal program that helps overseas students receive expedited study permits so they can get to Canada and start studying as quickly as possible.
What are the requirements for applying via the Student Direct Stream?
You are not based in Canada;

Your post-secondary Designated Learning Institution has sent you an admission letter;

You must present proof of tuition payment for the first year;

You must provide your most recent transcripts, a Guaranteed Investment Certificate, and an IELTS (6 or higher) or a Test d'évaluation de Français (TEF) result.

It's possible that a medical test and a police clearance will be necessary.
Move Forward With AG Group!
Take steps to secure your and your family's future by immigrating to Canada from Vietnam! A visa to Canada is one of the most critical steps one can take for a stable and guaranteed future life in Canada and is one of the most important life-changing decisions one can make. For your and your family's future, apply as soon as possible!
Immigrating to Canada is a lengthy and difficult process. It is natural to be confused if you are applying for a visa in Canada since it would be the first time you would have seen any such document and with 60+ visa programs, it is natural to be confused about which one is right for you.
In order to smoothly complete your application, meet with AG Group Enterprise Inc. We have been providing immigration help & advice for over a decade and have the skills and knowledge required to help you through the ordeal. Download our Immigration Checklists, and book an Immigration Consultation with one of our experiences consultants to ensure your applicatin process runs swiftly and smoothly.
With AG group's help, you can ensure a stable and secure future for you and your family.