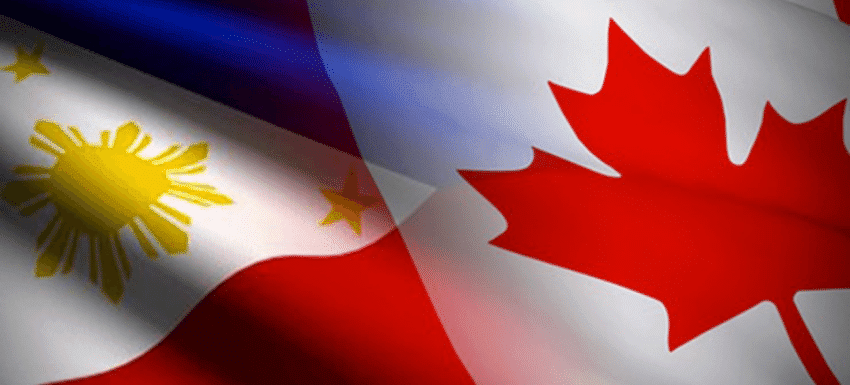 Did you know that Filipinos make up over 15% of the immigrants who have made a new life in Canada? After India and China, the Philippines is the third-largest source of foreigners entering Canada. In quest of greater prospects, students, workers, and families travel to Canada.
Canada has fantastic schools, excellent jobs with high pay, and a high standard of living. Its policies of inclusion and tolerance make it an ideal environment for Filipinos to start a new life.
If you want to immigrate to Canada from the Philippines, you'll need to do some study on the several ways to get started and decide which of the hundreds of visa and immigration programs Canada has to offer is the best fit for you.
You'll also need to start thinking about where you'll live and work, as well as what your monthly expenses will be in your new home. There are clusters of Filipino communities in areas like Ottawa, Vancouver, and Calgary because Canada has such a large Filipino population of over 1 million people.
What Are The Main Categories of Immigrating to Canada From Philippines
There are 6 categories of Canadian Immigration:
Each immigration class targets a different group of migrants and has it's own set of unique requirements, download our 
Express Entry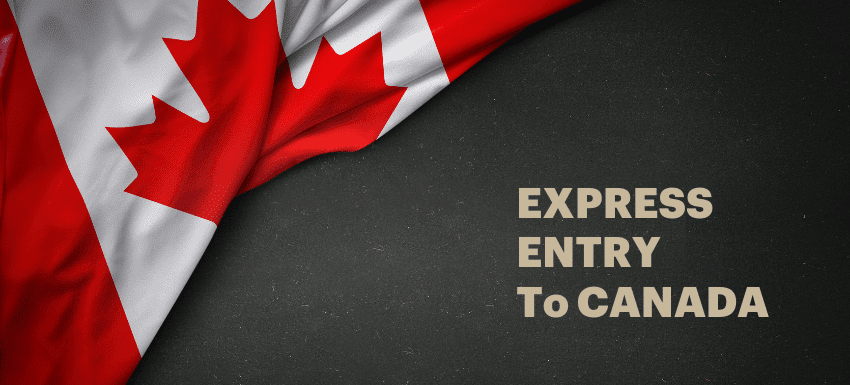 Express Entry is the most popular and fastest immigration program in Canada. Candidates who apply under the Express Entry system can receive permanent residency in as little as six months.
For selected candidates who are qualified to submit a profile, the Express Entry encounter may be the simplest route to come to Canada. Meeting the CRS cut-off in the federal draw can be difficult. However, simply being in the pool of candidates may result in a province nominating you for permanent residence.
These are the types of occupation:
Skill 0 jobs – Managements Jobs

Skill Level A jobs – Those that need university degrees

Skill Level B Jobs – Technical jobs and skill trades that need diploma or training
These are the groups:
Canadian Experience Class

Self-employed with the same skills as the Federal Skilled Program

Have 1 year of skilled experience in Canada in the last 3 years (full-time or part-time) legally
How to Apply for EE
STEP 1: Use the link to check your eligibility. Make a list of your criteria.
STEP 2: Create an Express Entry online profile. Depending on your profile, this will largely be a point-based system. The higher your score, the more likely you are to be noticed.
STEP 3: Wait for a permanent residency invitation.
STEP 4: Gather your residence documentation.
Quebec-Selected Skilled Workers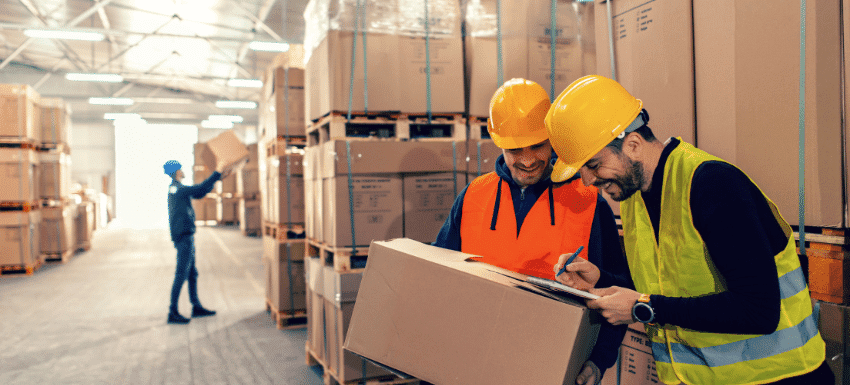 Those are for people interested in living and working in Quebec. Until you are recognized as an immigrant, you must apply to the Quebec government. After that, you can seek permanent residency. The processing of your application could take up to a year and costs CAD 1,325.
How to apply:
You may need to download

this package

and print the forms

Pay the fees related to your application

You must mail your application to Quebec (there's an instruction in your guide)

Wait for further instructions
Provincial Immigration to Canada
A Filipino applicant must first apply for a Provincial Nomination Certificate from the provincial government where they want to settle in order to immigrate to Canada under the Provincial Nominee Program.

Provincial candidates receive priority processing for their permanent residency petitions, as each province has its own set of requirements. Without the necessity for a work offer, Canada Immigration candidates with a Provincial Nomination Certificate are propelled through the Express Entry Platform into the correct Permanent Residency Visa stream (although some provinces and occupations do indeed require this to secure the Provincial Nomination in the first instance).
The following provinces offer PN Programs.
Immigration Pilot
Various programs exist in Canada to assist in the development and support of smaller communities and regions. Thousands of newcomers have already found their way to Atlantic Canada, as well as rural areas in Ontario, Manitoba, Saskatchewan, Alberta, and British Columbia, thanks to the efforts of two organizations in particular.The Atlantic Immigration Program, Rural and Northern Immigration Pilot, Agri-Food Pilot and the Home Care Provider Pilot are the four programs.
Atlantic Immigration Program
Originally a temporary pilot program, the Atlantic Immigration Program(AIP) has recently been made a permanent immigration program due to its huge success.
These are for employers who have not found qualified candidates locally. They can hire people from overseas or those temporarily living in Canada. If you meet their requirements, you may get permanent resident status in Canada. These are for New Brunswick, Newfoundland and Labrador, Nova Scotia, and Prince Edward Island.
There are three programs:
Atlantic Intermediate-Skilled Program
Atlantic International Graduate Program
To qualify, you will need to meet
Have a high school certificate

Have a valid job offer in one of the 4 Atlantic provinces (New Brunswick, Nova Scotia, Newfoundland & Labrador, Prince Edward Island

Meet language requirements (minimum

CLB 4

)

Have enough settlement funds; and

Have graduated from a publicly-funded learning institution in the Atlantic region (minimum 2-year program).
Rural & Northern Immigration Program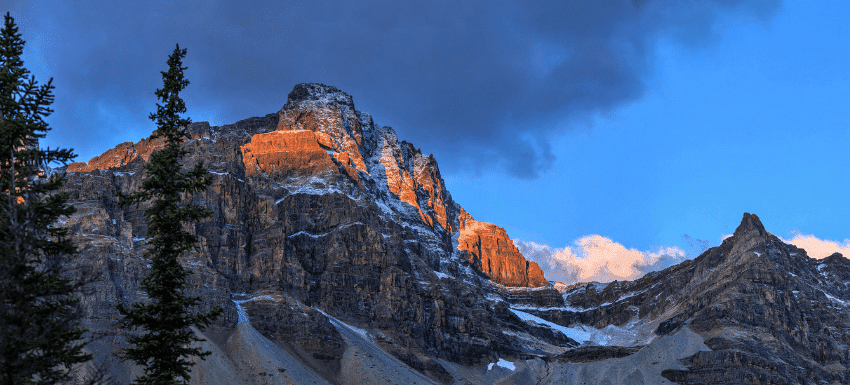 The Rural and Northern Immigration Pilot helps skilled immigrant workers get permanent residency while assisting smaller communities in Canada to fill gaps in the labor market. These are for participating communities (cities or towns) all over Canada. They will look for candidates that fit the needs of the community and will recommend them for permanent residence.  You can choose these places:
North Bay, Ontario

Sudbury, Ontario

Timmins, Ontario

Sault Ste. Marie, Ontario

Thunder Bay, Ontario

Brandon, Manitoba

Altona/Rhineland, Manitoba

Moose Jaw, Saskatchewan

Claresholm, Alberta

Vernon, British Columbia

West Kootenay (Trail, Castlegar, Rossland, Nelson), British Columbia
To qualify for the RNIP, you will need to meet the following requirements:
have at least 1 year of relevant work experience or have graduated from a publicly-funded post-secondary institution in a participating community

meet or exceed the minimum language requirements

Meet the required educational requirements

have a Canadian high school diploma or post-secondary qualification; or

have an educational credential assessment (ECA) of your foreign credential

prove you have enough money to support your transition into the community

intend to live in the community

meet community-specific requirements
Agri-Food Pilot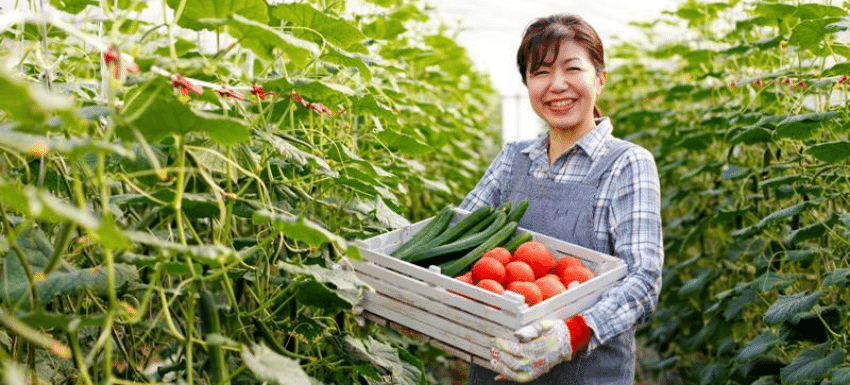 The Agri-food Pilot was created to help boost the agricultural sector, which is in great need of skilled workers. This program runs until May 2023. These will include industries like meat and animal production and greenhouse production. This program was created to boost production in the following areas:
meat product manufacturing

greenhouse, nursery, and floriculture production, including mushroom production

animal production, excluding aquaculture

cattle ranching and farming

hog and pig farming

poultry and egg production

sheep and goat farming

other animal production
Here are the occupations under this pilot with their annual limit:
Retail or Industrial butchers (1470)

Farm supervisors and specialized livestock workers (50)

Food processing laborers (730)

Harvesting laborers (300)

General workers (200)
To qualify, you'll need to:
have at least 1 year of non-seasonal full-time work experience in the last 3 years through a

Temporary Foreign Worker Program

have a permanent full-time job offer in a qualifying occupation

meet the language requirements –

CLB4

have a Canadian high school diploma or an ECA if you have a foreign qualification

enough money to settle in Canada

have maintained your temporary resident status (if already in Canada)
Home Care Provider Pilot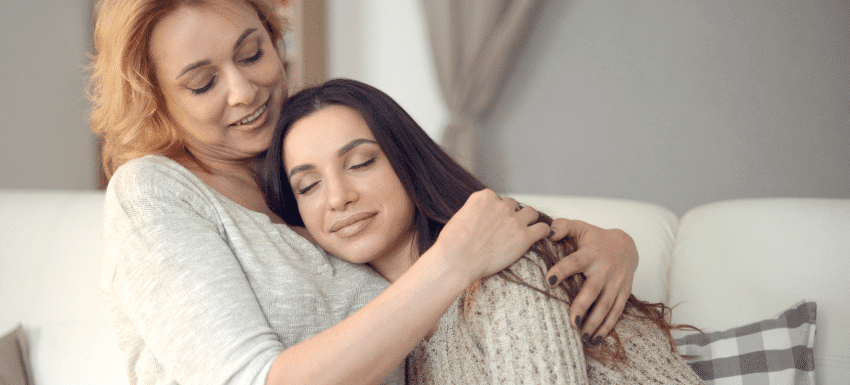 The Home Care Provider Programs are a gateway to permanent residency for both home care and childcare providers. There are two separate programs to apply through:
The Homecare Support Worker Pilot helps support workers get permanent residency in Canada. There are 2,750 spots available for 2022 through this pilot.
The Homecare Child Care Provider Pilot helps childcare workers get permanent residency in Canada. The program will be open for
If you have more than 24 months of full-time work experience you could qualify to apply directly for permanent residency, and your family can join you too. To qualify you will need to meet the following requirements:
have at least 24 months of work experience in the last 36 months

meet the language level – CLB 5 in English or NLCL5 in French

at least 1 year of post-secondary education (ECA is required if obtained outside Canada)

be admissible to Canada.
If you have less than 24 months of experience you will need to apply for a work permit with your permanent residency application. If successful, you will get an employer-specific work permit and once you have at least 24 months of work experience you will qualify for permanent residence.
Family Sponsorship
If you have a relative who is a Canadian citizen or a Permanent Resident, you can join them in living in Canada. They can sponsor the following if they have enough finances and are eligible:
Spouse

Common-law partner

Conjugal Partner

Dependent children

Adopted child

Own parents (by blood or adoption)

Own Grandparents (by blood or adoption)

Dependent Brothers or Sisters (may be half-siblings)

Orphaned brother, sister, nephew, niece, or grandchild

Other relative if you have none above (e.g. aunt/uncle, cousin)
How to apply:
The family member in Canada will apply to sponsor you while you apply for permanent residence at the same time

You can get application packages online and gather the requirements

Pay the fees

You'll need to mail your application

Wait for further instructions as well as the decision
Business Immigration: Start-up Visa Program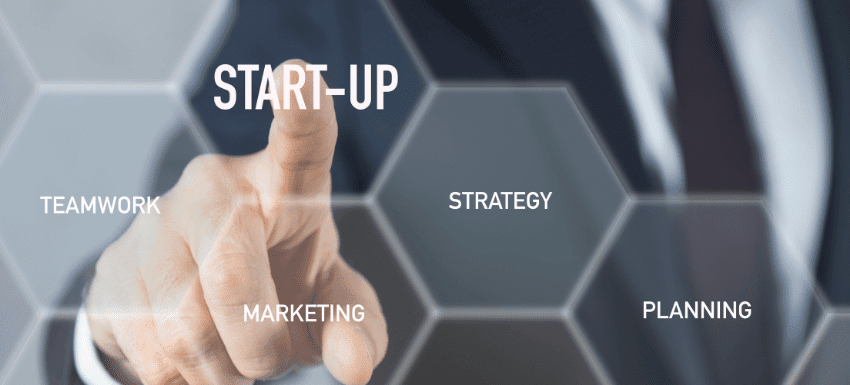 For those looking to start a new or invest in an existing business venture in Canada, the Start-up Visa Program is ideal. You will need to meet various requirements to qualify for this program:
Have a letter of support from a designated organization;

Have at least 10% voting rights;

Have more than 50% attached to outstanding shares (with the designated organization);

Play an active role in the running of your business;

Be located in Canada;

Meet the minimum Canadian Language Benchmark (CLB) level 5;

Have enough settlement money to support yourself and your family.
There are also various provincial entrepreneur programs that offer permanent residency to applicants looking to bring their business to a particular province or territory in Canada.
Study Permit Application from Philippines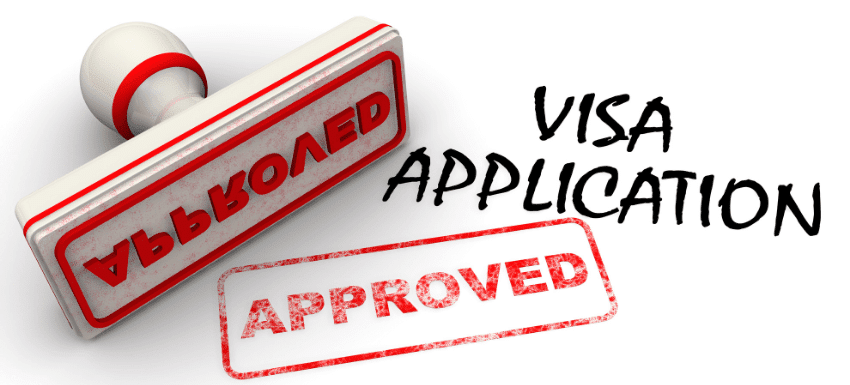 A study permit is required for Filipino nationals who wish to study in Canada for more than six months. All documents submitted with a study permit application must be in one of Canada's two official languages (English or French). A certified translation is required if the source document is in neither English nor Spanish.
The student permit application requires two types of forms and documents: 1) General Government Forms and 2) Country-Specific Forms. The applicant must supply supporting documents for both checklists.
Government Forms 
1) Document Checklist [IMM5483] – the checklist must be followed and completed.
2) Application for Study Permit Made Outside of Canada [IMM1294] – This application must be completed online, and the barcode generated must be printed and included in the application. If you don't include an email address, your application may be delayed or denied. Note: If you replied "Yes" to any of the questions from 3 to 6, you must fill out, sign, and submit a Schedule 1 Form (Application for Temporary Resident Visa – IMM 5257B). Applicants from the Philippines who are presently serving (or have previously served) in the military, security, or law enforcement must attach their résumé, issued by their organization.
3) Family Information Form [IMM5707] – must be completed, signed, and submitted with the application. If applicable, a Statutory Declaration of Common-Law Union [IMM5409] must also be completed and submitted with the application.
4) Use of Representative [IMM5476] – If the applicant is using or canceling an Authorized Representative, this form must be completed, signed, and submitted (i.e., Licensed Immigration Consultant or Lawyer).
5) Authorization to Release of Personal Information to a Designated Individual [IMM5475] – If the applicant permits Citizenship and Immigration Canada (CIC) and Canada Border Services Agency (CBSA) to release personal information to a third party other than the student, this form must be completed.
6) Custodian Declaration [5646]– This form must be completed, signed, and submitted if the applicant is a juvenile (under the age of 17).
Supporting Documents Needed from Applicant
1) Letter of Acceptance from Institution – To demonstrate acceptance, a letter from a Canadian institution that has accepted the Filipino applicant into its program is required. The letter must be written on official letterhead and include the following information: course/program title, tuition money due, study duration/dates, start/end dates, and the latest feasible registration date.
2) A Certificat d'acceptation du Québec (CAQ)  y MIDI – This certificate must be supplied if a student from the Philippines wishes to study in Québec. This document can be obtained with the help of the school for Filipino applicants.
3) Proof of Funds/Financial Support – For students staying in Canada for less than a year, proof of funds or financial support must be produced to pay the costs (of studies, living expenses, and any other relatives accompanying the Filipino student) for the period of the stay. Proof of ability to bear the cost (of studies, living expenses, and expenses for any other relative accompanying the Filipino student) for a full year must be presented for students enrolling in a program that is longer than one year.

Proof of Funds can include any or all of the following:
If you've transferred money to Canada, you'll need proof of a Canadian bank account in your name.

Guaranteed Investment Certificate (GIC) from a Canadian financial institution that participates.

Proof of a student or education loan is required (from financial institutions)

Statements of account (going back at least 4 months)

A draft from a bank (convertible to CAD)

Receipt or invoice a letter from the school confirming that tuition and housing expenses have been paid

If you have a scholarship or are enrolled in a Canadian-funded educational program, you will need a letter from the person or school who is giving you money, as well as proof of financing paid from within Canada.
4) Marriage License/Certificate – if married, applicants must provide a copy of this civil document as part of the application.
5) Photos (2) – Two photos, meeting the Visa Application Photograph Specifications, must be provided as part of the application. Those required to submit biometric data are exempt from having to submit paper photos.
6) Other – further required documents are outlined by the responsible Visa Office for Philippines.
Country-Specific

Forms & Documents Required for Study Permit Application

s (to Schools & Universities)
Document Checklist [IMM5483]

– the Document Checklist for a Study Permit must be completed.

Regular Study Permit Questionnaire [IMM5818] or University Study Permit Questionnaire [5957E]

– all relevant questions in this 7-page questionnaire must be completed. The appropriate questionnaire can be found at: 
Schedule 1 Form (Application for Temporary Resident Visa) [IMM5257B]

– If any "Background Information" questions were answered "Yes" on the Questionnaire, then this form must also be completed, signed, and submitted. 

Family Form [IMM5707]

– This form must be completed, dated, and signed.
Medical Form – in instances where the medical exam has been completed upfront, the application, the e-Medical Form needs to be provided.
Supporting Documents Needed from Applicant
Passports

– Residents of the Philippines should submit a photocopy of their current and previous passports to a VAC (Manila or Cebu), ensuring that the biographic page (with photo) and any pages that are not blank are included.
Proof of Funds

– Applicants must show that they can fund tuition and living expenses for at least one year (minimum CAD$10,000 for single applicants; additional CAD$4,000 if accompanied by a spouse/partner; and CAD$3,000 for any dependents). The following are examples of acceptable proof of funds documents:

A Letter of Undertaking & Financial documents from the parent/sponsor

Name of Parents/Sponsors

Details of how student's studies will be funded

Relationship between sponsor/school and applicant

Detailed explanation why the person/school is providing financial support

Evidence of the person's/school's ability to fund the education 

Letter of Scholarship or Financial Awards

Investments

Income from rental properties

Bank Statements (covering several months)

Receipts (if tuition has already been paid)
Study Plan (Annex A)

– A one-page Study Plan must be provided, outlining the aim of the studies, the ultimate educational goal, and how the Canada-based program would improve employment chances in the Philippines, as well as the itinerary and names/addresses of any institutions the student expects to visit.
Specific questions that must be answered are found as "Annex A" on the last page.
Civil Documents

– Marriage certificate, Statutory Declaration of Common-Law Union [Imm5409] and/or Birth Certificates (for minors) joining the student in Canada. 
           5. Custody/Consent Letter – in instances where the student is a minor, traveling with only one parent, the application must include a Proof of Custody or Consent Letter from the Non-Accompanying parent. (The Consent Letter must include a copy of the non-accompanying parent's civil identity document with signature such as a biographical passport with the signed signature page, a driver's license, or an identity card to authenticate the signature on the letter.)
Note: Biometrics need to be provided at Visa Application Centers (VACs) in the Philippines or in Canada at a designated Service Canada Office (SCOs). Appointments are required and fees must be paid before attending the appointment. Applicants have 90 days from the date of the letter to submit their Biometrics.
Applicants should check if the respective office is open, a few days before the appointment and the day of, in case of extenuating circumstances.
Note: Filipino nationals applying to extend a study permit, may or may not need to provide updated biometric information. Previously submitted biometrics might still be valid. To check whether previous biometric data is still valid, applicants can refer to the status tool.
Student Direct Stream: Expedited Study Permit Processing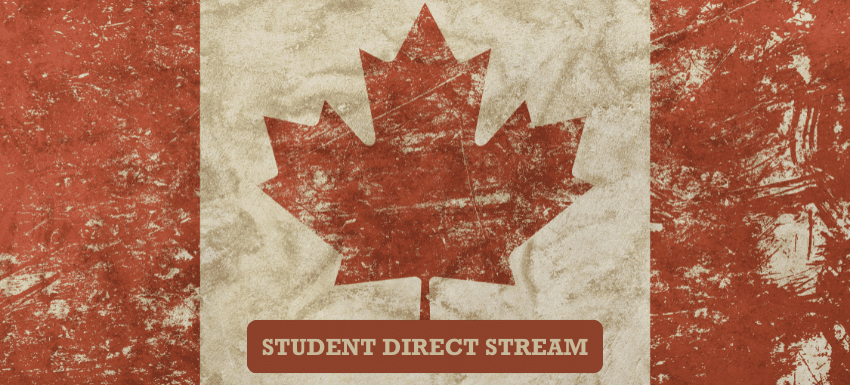 Nationals from the Philippines are eligible to apply for a fast-track processing of a study permit, so long as he or she is residing in the Philippines. (Filipino applicants residing outside the Philippines must apply through the regular stream). The Student Direct Stream is committed to processing student permits within 20 calendar days. To qualify, applicants must meet the following criteria:
Reside outside Canada when applying

Have evidence of acceptance from an approved post-secondary DLI (and, if applying from Québec, a CAQ from MIDI)

Able to provide proof of:

paid tuition for 1st year of study (i.e., school receipt, a bank receipt, an official letter from the DLI, proof of deposit into a repository account for later payment, etc.)

$10,000 GIC funds for living expenses

Complete

Medical Exam

before applying

Obtain

Police Character/Clearance Certificate

before applying

Have most recent schooling transcripts for secondary or post-secondary education

Have test results for English language skill scores  of 6.0 or higher in all 4 IELTS categories. (For French the Test d'évaluation de français (TEF) scores must be 7 in all 4 categories)
NOTE: Not all financial institutions meet the criteria required for the Student Direct Stream. Make sure that the IRCC has approved your selected bank for the Student Direct Stream program on the Canada Deposit Insurance Corporation website.
Things to Keep in Mind:
Students from the Philippines wishing to bring their legal partner/spouse for the term, the companion may also be eligible to apply for a Spousal Open Work Permit to work during the time they are in Canada.
If a student wishes to bring their partner/spouse and children to Canada with them for the duration of their studies, a separate application must be completed for these other individuals and submitted together with the student's application. The student must indicate the names of the people accompanying him/her, so that the applications of the other applicants are processed at the same time.
Move Forward With AG Group!
Take steps to secure your and your family's future by immigrating to Canada from Philippines! A visa to Canada is one of the most critical steps one can take for a stable and guaranteed future life in Canada and is one of the most important life changing decisions one can make. For your and your family's future, apply as soon as possible!
Immigrating to Canada is a lengthy and difficult process. It is natural to be confused if you are applying for a visa in Canada since it would be the first time you would have seen any such document and with 60+ visa programs it is natural to be confused which one is right for you. In order to smoothly complete your application, hire AG Group Enterprise Inc. We have been providing immigration help & advice for over a decade and have the skills and knowledge required to help you through the ordeal.
With AG group's help, you can ensure a stable and secure future for you and your family. Download our Immigration Checklists and schedule an Immigration Consultation to ensure your application journey runs smoothly.