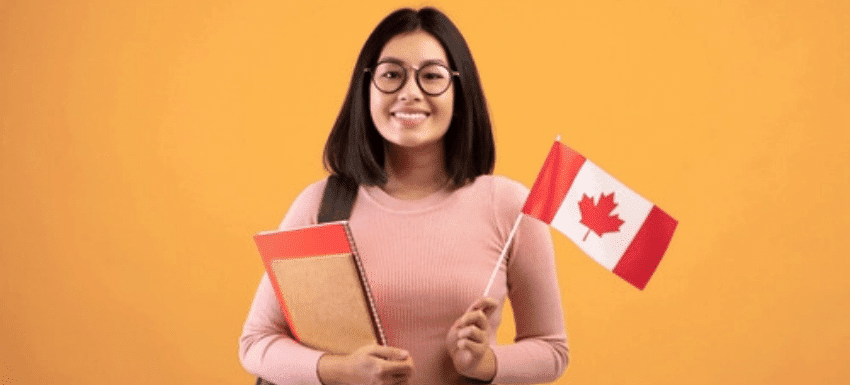 When it comes to the number of international students per country, Canada is now ranked third in the world, behind the United States and Australia. The Philippines is one of Canada's fastest-growing source countries for international students.

In 2015, there were only 1,880 Filipino students in Canada with a study permit. Fast forward four years, and the number had nearly doubled to 6,365 by 2019. So, why has the number of Filipino students in Canada increased dramatically? What can you do to make your dream of studying in Canada a reality if you're from the Philippines? Let's have a look.
Filipino students in Canada: what you need to know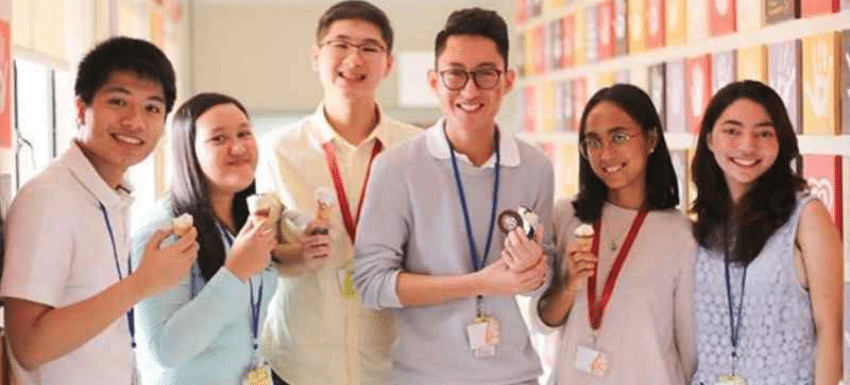 In terms of total immigration numbers to Canada, the Philippines, along with China and India, are the top three countries. This is not the situation when it comes to the number of Filipino students who get and activate study visas in Canada.
However, the increase over the last five years has been remarkable, indicating that Filipino children are increasingly interested in entering university or college in Canada.
In 2013, the Filipino government raised the basic education cycle from 10 to 12 years, which was one of the most significant improvements that has increased the opportunities for more Filipino students.
This move, known as the K-12 reforms, meant that Filipino high school students who graduated after this measure was implemented are now more closely aligned with the requirements of the Canadian education system, and thus are far more likely to meet the basic eligibility criteria when applying to Canadian universities and colleges.
Another advantage that international students from the Philippines have over international students from other countries is that many Filipinos speak English well.
This is extremely beneficial when it comes to being accepted into a Canadian study program, which is a need for acquiring a study permit. Despite these advantages, Filipino students applying to Canadian institutions and colleges face several hurdles.
Despite progress made in 2013, the Philippines continues to lag behind other Southeast Asian countries in a number of educational indices. Furthermore, significant differences across areas and social strata persist.
Moreover, despite recent budget increases, the Philippine government continues to spend less per student as a percentage of per capita GDP than most other Southeast Asian countries. It's also unclear how the K-12 reforms would influence metrics such as teacher-to-student ratios.
Aside from boosting their educational attainment, there are a number of other factors that make Canada such a desirable destination for Filipino students. Following that, we'll look at five of the most crucial elements.
Five reasons why Canada is so attractive for Filipino Students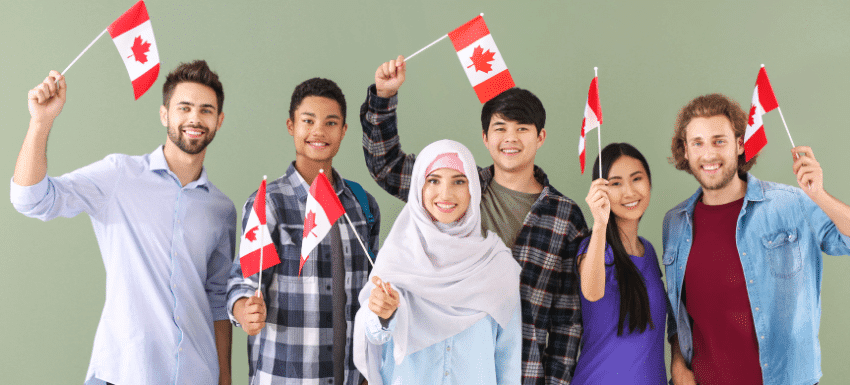 Quality education: First and foremost, it should not be forgotten that the quality of education available in Canada is the fundamental reason for the increase in the number of Filipino students applying for courses in recent years. Colleges and universities in Canada produce some of the most talented graduates in the world.
Top professors are attracted to these well-funded, internationally known schools, which offer courses geared to the changing market. So, if you want to finish your degree even smarter than you are now and be fully equipped to work in life in Canada or elsewhere, a Canadian university or college should be seriously considered.
Earn while you learn: You may earn while you learn as a Filipino student in Canada. This enables you to pay for university or college while still gaining valuable professional experience.
This is not the situation in other nations, which is one of the reasons why so many young people from the Philippines choose to study in Canada. More information on working while studying in Canada can be found here.
Lower tuition fees: While the cost of study in Canada for Filipino and other overseas students is higher than that of their Canadian peers, the sum is still competitive when compared to other nations, particularly the United States, Australia, and the United Kingdom.
This is aided by the Canadian Dollar's current weakness. It is important to remember that the fees that international students, especially Filipino newcomers, should expect to pay will vary depending on the university or college they attend. So, when it comes to studying in Canada, don't skimp on the price.
Pathway to permanent residence: According to a recent study from the Canadian Bureau for International Education (CBIE), over 60% of international students in Canada are interested in becoming permanent citizens after completing their education.
People with Canadian studies and job experience are given extra points in Canada's Express Entry immigration procedure, which also considers your age and language ability.
Tolerant and multicultural country: You don't have to be a history or international relations major to recognize that in 2022, Canada's progressive and accommodating immigration policy will be at odds with some of its worldwide rivals.
So much so that, according to a CBIE poll conducted in 2018, 79 percent of international students in Canada mentioned the country's open and tolerant society as a reason for choosing Canada as their study destination of choice for that year.
Study Programs In Canada
Whether you want to simply live and study in Canada or work part-time as an international student, Canada is the place for you. With universally acclaimed educational institutions and a strong public schooling system, the country hosts a variety of programs to help with the Canadian learning experience. Canada could be your doorway to a student grant or even an international scholarship.
Do I Need a Study Permit?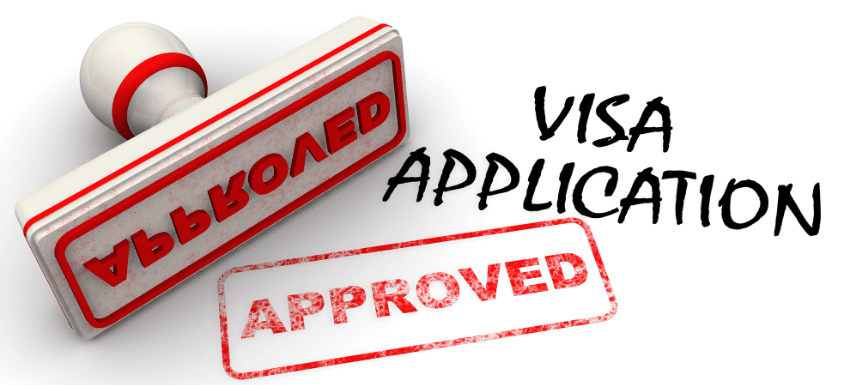 If you intend to study in Canada for longer than 6 months you will need a study permit. The study permit is usually valid for the length of your study program plus an extra 90 days.
If your study program is less than six months long you won't need a study permit but you may want to apply for one anyway as it will give you the opportunity to earn some extra money and work both on and off-campus. Without a study permit, you will have to apply for a work permit to be able to work as an international student. The first step to getting a study permit is to be enrolled in a Designated Learning Institution(DLI).
Important Note: Due to COVID-19 regulations, all international students in Canada are required to apply for a study permit or visa, no matter the length of the study program.
Study Permit Application from Philippines
A study permit is required for Filipino nationals who wish to study in Canada for more than six months. All documents submitted with a study permit application must be in one of Canada's two official languages (English or French). A certified translation is required if the source document is in neither English nor Spanish.
The student permit application requires two types of forms and documents: 1) General Government Forms and 2) Country-Specific Forms. The applicant must supply supporting documents for both checklists.
Government Forms 
1) Document Checklist [IMM5483] – the checklist must be followed and completed.
2) Application for Study Permit Made Outside of Canada [IMM1294] – This application must be completed online, and the barcode generated must be printed and included in the application. If you don't include an email address, your application may be delayed or denied.
Note: If you replied "Yes" to any of the questions from 3 to 6, you must fill out, sign, and submit a Schedule 1 Form (Application for Temporary Resident Visa – IMM 5257B). Applicants from the Philippines who are presently serving (or have previously served) in the military, security, or law enforcement must attach their résumé, issued by their organization.
3) Family Information Form [IMM5707] – must be completed, signed, and submitted with the application. If applicable, a Statutory Declaration of Common-Law Union [IMM5409] must also be completed and submitted with the application.
4) Use of Representative [IMM5476] – If the applicant is using or canceling an Authorized Representative, this form must be completed, signed, and submitted (i.e., Licensed Immigration Consultant or Lawyer).
5) Authorization to Release of Personal Information to a Designated Individual [IMM5475] – If the applicant permits Citizenship and Immigration Canada (CIC) and Canada Border Services Agency (CBSA) to release personal information to a third party other than the student, this form must be completed.
6) Custodian Declaration [5646]– This form must be completed, signed, and submitted if the applicant is a juvenile (under the age of 17).
Supporting Documents Needed from Applicant
1) Letter of Acceptance from Institution – To demonstrate acceptance, a letter from a Canadian institution that has accepted the Filipino applicant into its program is required.
The letter must be written on official letterhead and include the following information: course/program title, tuition money due, study duration/dates, start/end dates, and the latest feasible registration date.
2) A Certificat d'acceptation du Québec (CAQ)  y MIDI – This certificate must be supplied if a student from the Philippines wishes to study in Québec. This document can be obtained with the help of the school for Filipino applicants.
3) Proof of Funds/Financial Support – For students staying in Canada for less than a year, proof of funds or financial support must be produced to pay the costs (of studies, living expenses, and any other relatives accompanying the Filipino student) for the period of the stay.
Proof of ability to bear the cost (of studies, living expenses, and expenses for any other relative accompanying the Filipino student) for a full year must be presented for students enrolling in a program that is longer than one year.
Proof of Funds can include any or all of the following:
If you've transferred money to Canada, you'll need proof of a Canadian bank account in your name.

Guaranteed Investment Certificate (GIC) from a Canadian financial institution that participates.

Proof of a student or education loan is required (from financial institutions)

Statements of account (going back at least 4 months)

A draft from a bank (convertible to CAD)

Receipt or invoice a letter from the school confirming that tuition and housing expenses have been paid

If you have a scholarship or are enrolled in a Canadian-funded educational program, you will need a letter from the person or school who is giving you money, as well as proof of financing paid from within Canada.
4) Marriage License/Certificate – if married, applicants must provide a copy of this civil document as part of the application.
5) Photos (2) – Two photos, meeting the Visa Application Photograph Specifications, must be provided as part of the application. Those required to submit biometric data are exempt from having to submit paper photos.
6) Other – further required documents are outlined by the responsible Visa Office for Philippines.
Country-Specific

Forms & Documents Required for Study Permit Application

s (to Schools & Universities)
Document Checklist [IMM5483]

– the Document Checklist for a Study Permit must be completed.

Regular Study Permit Questionnaire [IMM5818] or University Study Permit Questionnaire [5957E]

– all relevant questions in this 7-page questionnaire must be completed. The appropriate questionnaire can be found at: 
Schedule 1 Form (Application for Temporary Resident Visa) [IMM5257B]

– If any "Background Information" questions were answered "Yes" on the Questionnaire, then this form must also be completed, signed, and submitted. 

Family Form [IMM5707]

– This form must be completed, dated, and signed.

Medical Form

– in instances where the medical exam has been completed upfront, the application, the e-Medical Form needs to be provided.
What Does the Medical Examination Involve?
Apart from a simple assessment, you will need to have an x-ray taken and a urine test must be completed. Just remember that each doctor can charge a different price for their services and that your medical examination report will be valid for one year only.
Supporting Documents Needed from Applicant
Passports

– Residents of the Philippines should submit a photocopy of their current and previous passports to a VAC (Manila or Cebu), ensuring that the biographic page (with photo) and any pages that are not blank are included.
Proof of Funds

– Applicants must show that they can fund tuition and living expenses for at least one year (minimum CAD$10,000 for single applicants; additional CAD$4,000 if accompanied by a spouse/partner; and CAD$3,000 for any dependents). The following are examples of acceptable proof of funds documents:

A Letter of Undertaking & Financial documents from the parent/sponsor

Name of Parents/Sponsors

Details of how student's studies will be funded

Relationship between sponsor/school and applicant

Detailed explanation why the person/school is providing financial support

Evidence of the person's/school's ability to fund the education 

Letter of Scholarship or Financial Awards

Investments

Income from rental properties

Bank Statements (covering several months)

Receipts (if tuition has already been paid)
Study Plan (Annex A)

– A one-page Study Plan must be provided, outlining the aim of the studies, the ultimate educational goal, and how the Canada-based program would improve employment chances in the Philippines, as well as the itinerary and names/addresses of any institutions the student expects to visit.
Specific questions that must be answered are found as "Annex A" on the last page.
4. Civil Documents – Marriage certificate, Statutory Declaration of Common-Law Union [Imm5409] and/or Birth Certificates (for minors) joining the student in Canada.
5. Custody/Consent Letter – in instances where the student is a minor, traveling with only one parent, the application must include a Proof of Custody or Consent Letter from the Non-Accompanying parent.
(The Consent Letter must include a copy of the non-accompanying parent's civil identity document with signature such as a biographical passport with the signed signature page, a driver's license, or an identity card to authenticate the signature on the letter.)
Note: Biometrics need to be provided at Visa Application Centers (VACs) in the Philippines or in Canada at a designated Service Canada Office (SCOs). Appointments are required and fees must be paid before attending the appointment. Applicants have 90 days from the date of the letter to submit their Biometrics.
Applicants should check if the respective office is open, a few days before the appointment and the day of, in case of extenuating circumstances.
Note: Filipino nationals applying to extend a study permit, may or may not need to provide updated biometric information. Previously submitted biometrics might still be valid. To check whether previous biometric data is still valid, applicants can refer to the status tool.
Student Direct Stream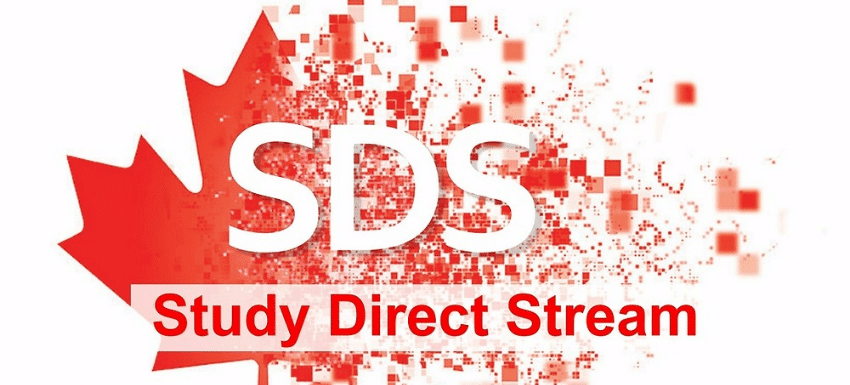 Nationals from the Philippines are eligible to apply for a fast-track processing of a study permit, so long as he or she is residing in the Philippines. (Filipino applicants residing outside the Philippines must apply through the regular stream). The Student Direct Stream is committed to processing student permits within 20 calendar days. To qualify, applicants must meet the following criteria:
Reside outside Canada when applying

Have evidence of acceptance from an approved post-secondary DLI (and, if applying from Québec, a CAQ from MIDI)

Able to provide proof of:

paid tuition for 1st year of study (i.e., school receipt, a bank receipt, an official letter from the DLI, proof of deposit into a repository account for later payment, etc.)

$10,000 GIC funds for living expenses

Complete

Medical Exam

before applying

Obtain

Police Character/Clearance Certificate

before applying

Have most recent schooling transcripts for secondary or post-secondary education

Have test results for English language skill scores  of 6.0 or higher in all 4 IELTS categories. (For French the Test d'évaluation de français (TEF) scores must be 7 in all 4 categories)
NOTE: Not all financial institutions meet the criteria required for the Student Direct Stream. Make sure that the IRCC has approved your selected bank for the Student Direct Stream program on the Canada Deposit Insurance Corporation website.
Things to Keep in Mind:
Students from the Philippines wishing to bring their legal partner/spouse for the term, the companion may also be eligible to apply for a Spousal Open Work Permit to work during the time they are in Canada.
If a student wishes to bring their partner/spouse and children to Canada with them for the duration of their studies, a separate application must be completed for these other individuals and submitted together with the student's application. The student must indicate the names of the people accompanying him/her, so that the applications of the other applicants are processed at the same time.
When Should I Apply to Study in Canada from The Philippines?
From January to April, most Canadian institutions open their doors to new students, therefore application processing timeframes might be lengthy during this time.

Also, make sure you know when you want to apply to your favorite university because different educational institutions have different application deadlines, and you don't want to submit an application late.

If you want to start classes in September, make sure you apply before August. Otherwise, your university may reject your application right away.
Can I Work in Canada While I Study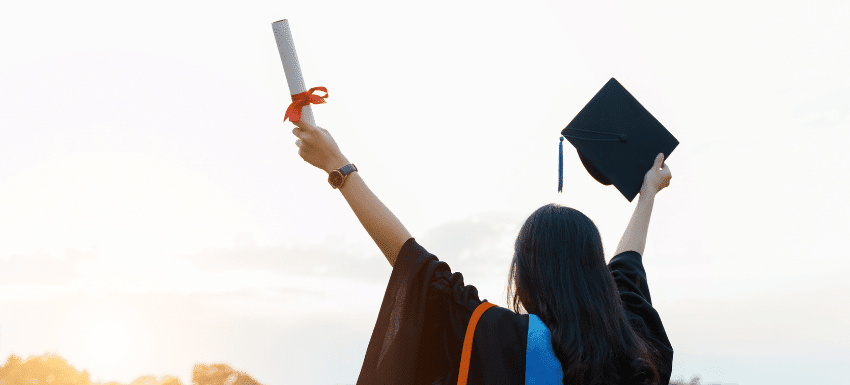 Yes, you can work in Canada as an international student in most instances. Keep in mind that most universities only allow you to work a certain amount of time per week. While you study, this is usually set to 20 hours per week.

Unless your university specifically indicates that you are not permitted to work on-campus or off-campus without a work permit, you can find part-time employment to supplement your income and gain Canadian work experience.
Are There Options to Work After Graduation?
Canada is interested in not only teaching overseas students, but also in hiring many of them when they graduate.
To enable overseas students to stay in Canada after graduation, the country has introduced many post-graduate visa alternatives.
These programs are specifically designed for graduates
Post Graduation Work Permit Program

which lets you work in Canada for the length of your studies, for example, if you studied for three years you are entitled to a three-year work permit.

Canadian Experience Class

is designed for international graduates who wish to apply for permanent residency in Canada after working for one year on a Canadian work permit.

Alberta Employer-Driven Stream

for international graduates aims to keep graduates who have skilled experience and have received a job offer from an Albertan employer in the province. 
Skills Immigration International Graduate and Post Graduate categories in British Columbia are for qualified applicants in the technology and healthcare sectors who have recently graduated from a BC university.
How to Apply for a Canadian Student Visa
Step 1: Find Out if You're Eligible
To be able to study in Canada there are a number of requirements that need to be met.
Eligibility Requirements
Be enrolled at a Designated Learning Institution(DLI)

Have enough money to pay for your tuition fees, living expenses, and return transportation (for yourself and any family members who come with you to Canada)

Not have a criminal record

Be in good health 

Prove that you intend to leave Canada when your study permit expires.
Step 2: Apply to Your Chosen College or University
Canada has so many great institutions to choose from, however, if you are an international post-grad student, you will need to choose a Designated Learning Institution (DLI). Not to worry though, you will have your choice of over 300 DLIs across Canada.
If, however, you plan to stay and work in Canada after you have completed your studies, it's important to check if your DLI meets the Post-Graduation Work Permit Program (PGWPP) as not all DLIs are not created equally.
Important Note: Due to COVID-19 regulations, your DLI will need to be approved as having a COVID-19 readiness plan. This is to ensure that all students' health and safety are protected and are provided with the necessary information and support regarding quarantine, health insurance, etc. during their stay in Canada.
Step 3: Apply For Your Study Permit
Once you have been accepted to your chosen educational institution, you will receive an acceptance letter, which you will need when you apply for your Canadian study permit. Below is a list of the required document for your application
Required Documents
Proof of acceptance – letter of acceptance from your DLI

Proof of identity – passport and two passport-sized photos

Proof of financial – Minimum of $10,000 plus additional fund for each family member that will be joining you eg. proof of student loan, a Canadian bank account in your name, paid tuition and housing fees, proof of funding (person or school), student or education loan, four months bank statements
You may also be asked for additional information, such as:
Additional Documents
a letter of explanation – why you want to study in Canada;

a

certificat d'acceptation du Québec (CAQ)

– if you want to study in Quebec

a custodian declaration (minors only)

Police certificate;

Medical exams;

Language testing;

Biometrics;

other documents – any local requirements from your country or region
If you need to submit additional information it's best to start collecting them before you are asked for them as you will only have 30 days to acquire and submit them from the date they are requested by the IRCC.
Once your student visa is approved you will receive a port of entry letter of introduction. You will need to show this to the official once you arrive in Canada who will then give you your study permit, which allows you to study in Canada.
You will also automatically receive an eTA or temporary resident visa that will allow you to enter Canada. Be sure that you also have all your required and additional supporting documents with you in case you are requested at your port of entry.
As an additional requirement, you will need to use ArriveCan to show your COVID-19 symptoms self-assessment, quarantine plan, and contact information.
A note on Quebec
Quebec, Canada's largely French-speaking province, has its own qualifying standards when it comes to applying for a study permit at one of the province's universities, colleges, or other educational institutions, much like the rest of Canada's immigration system.
Individuals who desire to study in Quebec must almost always apply for and receive a Quebec Acceptance Certificate (certificat d'acceptation du Québec, or CAQ) before beginning their studies.
This includes the Student Direct Stream, which was discussed earlier. In general, applying for a study permit in Quebec implies higher fees and longer processing timeframes than applying for a regular Canadian student visa.
The CAQ is normally valid for the duration of the study program, up to a maximum of 49 months, and there are a few important variances in minimum fund requirements when compared to the rest of Canada.
For example, in Quebec, you will be expected to have $11,000 CAD every year in addition to tuition costs, however in the rest of Canada, you will just be required to have $10,000. In addition, if you intend to bring a family member with you to Quebec to study, you must produce $5,100 CAD each year for the first family member above the age of 18, and $3,800 for the first family member under the age of 18.
Move Forward With AG Group!
Take steps to secure your and your family's future by moving to Canada! A student visa to Canada is one of the most critical steps one can take for a stable and guaranteed future life in Canada and is one of the most important life changing decisions one can make. For your and your family's future, apply as soon as possible!
Immigrating to Canada is a lengthy and difficult process. It is natural to be confused if you are applying for a visa in Canada since it would be the first time you would have seen any such document and with 60+ visa programs it is natural to be confused which one is right for you.
In order to smoothly complete your application, hire AG Group Enterprise Inc. We have been providing immigration help & advice for over a decade and have the skills and knowledge required to help you through the ordeal.
With AG group's help, you can ensure a stable and secure future for you and your family.