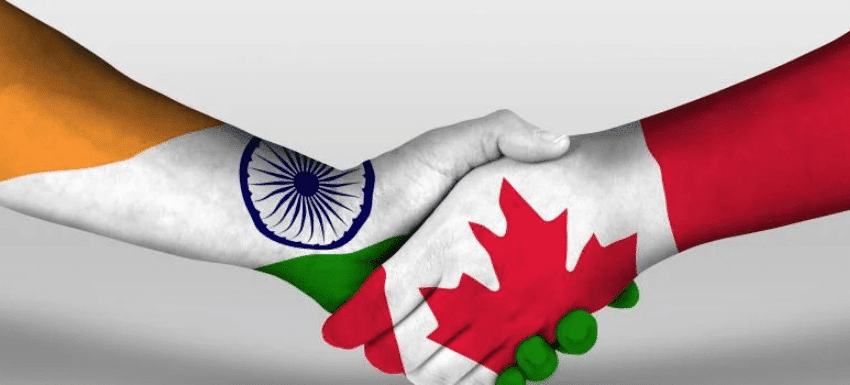 Because India is Canada's most important source nation for new immigrants, there are numerous ways to apply for permanent residency in Canada from India. Immigration is going to become more crucial than ever as Canada recovers from the economic effects of the coronavirus outbreak.
The federal government revealed its goal to welcome more than 1.2 million new permanent residents between 2021 and 2023 in its most recent immigration levels plan, with annual numbers well over 400,000.
In September 2021 (the most recent month for which data is available), more Indian citizens became permanent residents in Canada than in any other month on record. Following relatively modest numbers in the first five months of the year, Indian immigration has increased significantly since June, as Canada strives to meet its yearly goal of 401,000 entrants.
If you want to apply for permanent residency in Canada from India, the first step is to figure out which programs will give you the highest chance of being accepted.
What Are The Options For Immigrating To Canada From India?
Broadly, the options are:
Federal Economic Class.

Provincial Economic Class.

Quebec Immigration.

Business Immigration, including the Start-Up Visa Program.

Temporary Residence First, Then Transition To Permanent.

Family Class Sponsorship.
1) Federal Economic Class
Canada accepts the greatest number of immigrants in this category, with yearly levels expected to exceed 200,000 in the next three years.
The Federal High Skilled category is the largest within the economic class.

When it comes to applying for permanent residence in Canada from India, there are a variety of options to explore.
What Are Canada's Federal Economic Class Programs?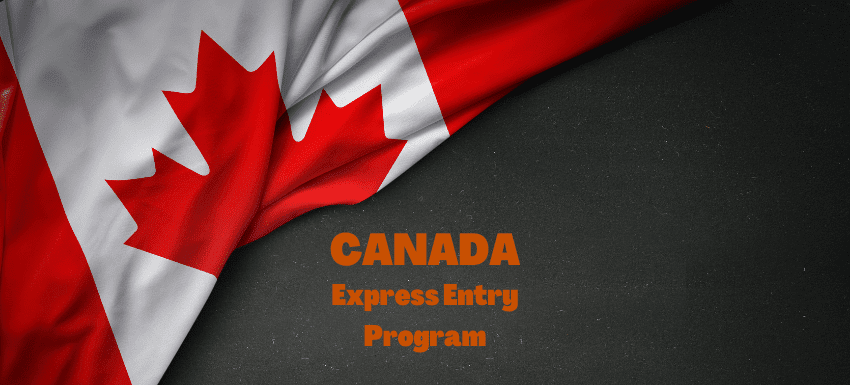 Express Entry is used by Canada's federal economic class immigration system. Many provinces adopt a similar strategy.

Candidates must complete an Express Entry profile, with the highest-scoring profiles receiving an Invitation to Apply to one of the immigration programs listed above.
After then, candidates have 60 days to submit a complete application.
Candidates for Express Entry are given points based on fundamental variables such as age, education, work experience, and language proficiency.
What Is The Express Entry Process?
Submit a profile and enter

Express Entry Pool

.

Get issued an Invitation to Apply if you meet minimum points requirement.

Submit an application in 60 days.

Get a decision in target processing time of six months.

If successful, move to Canada.
What Are Canada's Provincial Programs?
If you do not qualify for a federal economic program, the next stage in your application for permanent residency from India is to look at provincial streams.
Each province in Canada has its own immigration program, which is tailored to the needs of local labor markets.
There may be a provincial stream waiting to welcome you if you have appropriate skills.
Quebec has complete control over its immigration system, including the ability to set its own immigration levels and run its own programs.
Quebec has introduced an Expression of Interest system, similar to Express Entry, in which candidates submit profiles to the Arrima system and receive invites to apply on a regular basis.
Can I Apply For A Business Immigration Program?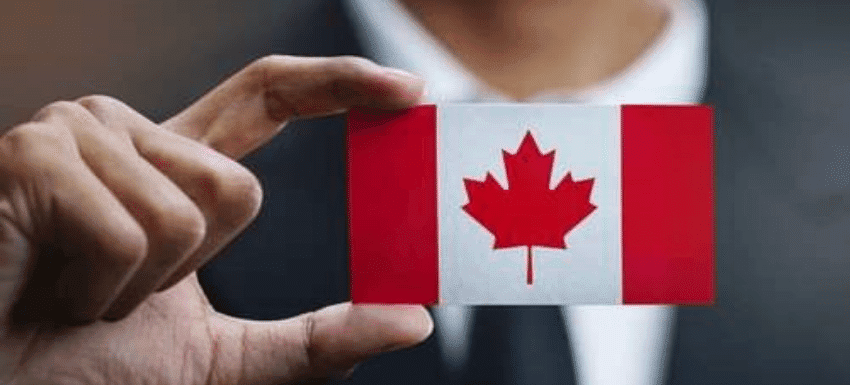 Through its business immigration schemes, Canada strives to recruit entrepreneurs and investors, with many applications from India being accepted.
At the federal level, options include:
Start-Up Visa Program
Qualified immigrant entrepreneurs can apply for permanent residency in Canada through the
Start-Up Visa Program
.
The initiative aims to connect innovative entrepreneurs with private sector investors in Canada who would assist them in launching their new firm.
Candidates can come to Canada on a work permit supported by a designated Canada-based investor, then qualify for permanent residence after their firm is up and running.
There are three types of private-sector investor:
The initiative, which began as a three-year experiment, was declared permanent on March 31, 2018.
What Are the Start-Up Visa Candidate Eligibility Requirements?
The following are the basic Start-Up Visa candidate eligibility requirements: 
Qualifying business.

A letter of support and a commitment certificate from a specified entity are required.

Sufficient funds for settlement that are unencumbered, available, and transferable.

Minimum Canadian Language Benchmark level 5 proficiency in English or French.
What Is A Start-Up Visa Program Designated Entity?
A designated entity is a Canadian angel investor, venture capital fund, or company incubator in the private sector. 
The obligatory commitment must meet the following requirements:

A designated angel investor group must make a minimum investment of $75,000 in the qualifying company. Candidates can also qualify if they have a total investment of $75,000 from two or more angel investor groups.

A designated venture capital fund must confirm that it is making a minimum investment of $200,000 in the qualified company. Candidates can also qualify if they have two or more pledges totaling $200,000 from specified venture capital funds.

The applicant must be accepted into the business incubator program of a designated business incubator.
What Are the Start-Up Visa Program Business Ownership Requirements?
To be eligible for permanent residency, the candidate's prospective business must be: 
Incorporated and operating in Canada.

The candidate must own at least 10% of the corporation's voting rights.

No one else can own more than 50% of the voting stock in the corporation.
NOTE: The same business investment may be used to support the applications of up to five candidates for permanent residence. Certain applicants, on the other hand, may be deemed critical to the company's success. All other candidates under the same business investment will have their applications terminated if any crucial candidate withdraws or is denied.
Quebec Immigrant Investor Program
The Quebec Immigrant Investor Program is one of Canada's most popular business initiatives.

It's the only passive investment program that can get you permanent residency in Canada.
The Quebec Investor application process is presently on hold while the provincial government evaluates the requirements.
Quebec Investor: Primary Requirements
$2 million in legally acquired personal net worth;

Business experience within the five years preceding the application, or two years of acceptable managerial;

$1.2 million invested in a government-guaranteed passive investment that pays no interest for five years;

Plan to relocate to the province of Quebec.
Quebec also runs Immigrant Entrepreneur and Self-Employed programs.
Several other provinces in Canada also offer business programs as a means of obtaining permanent residency from India. Provinces are increasingly requiring candidates to spend time in Canada setting up a business as a temporary resident before being nominated for permanent residence.
Owner-Operator Business Immigration
Candidates from India who want to immigrate to Canada should check into the Buy a Business and Move to Canada Program.
According to federal owner-operator laws, a candidate can buy a firm and travel to Canada on a temporary work permit before applying for permanent residence later.
Following the sale and transfer of the majority share ownership of an already profitable Canadian business to the immigration candidate, a work visa is provided under this program.
Can I Transition From Temporary To Permanent Residence?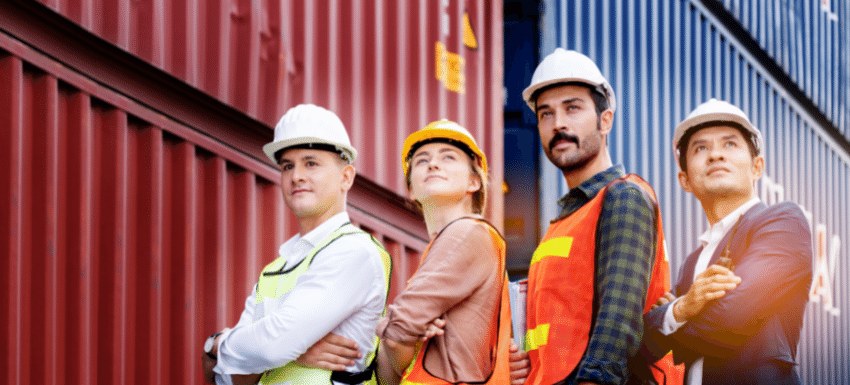 Immigrants are increasingly arriving to Canada as temporary residents before becoming permanent residents. During the coronavirus pandemic, Canada continues to welcome temporary workers in priority occupations.
When applying from India, this is a popular route for people who do not qualify for permanent residency right away.
Temporary resident status in Canada counts toward a permanent residence application.
Work permits are issued through: 
Caregivers have their own work permit and transition to permanent residency streams (under the TFWP).
What Is Family Class Immigration?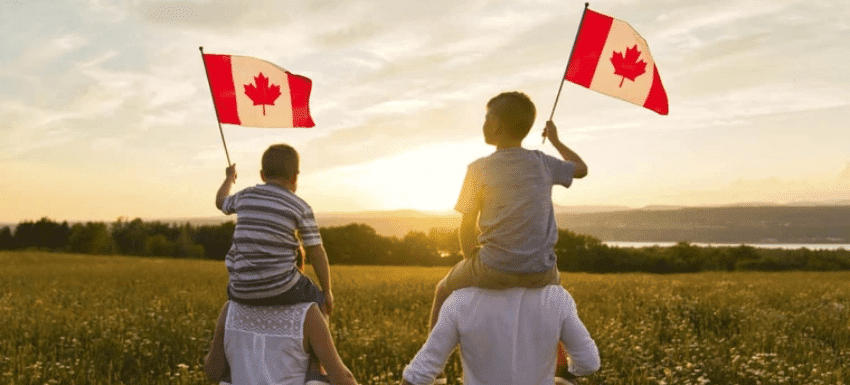 Family Class Sponsorship immigration is available to candidates in India who have family members who are already permanent residents or citizens in Canada.
Which Family Members Can Be Sponsored For Canada Immigration From India?
Spouse

Common Law partner

Conjugal partner

Dependent children

Parents

Grandparents

Brothers or sisters, nephews or nieces, granddaughters or grandsons who are orphaned, under 18 years of age and not married or in a common-law relationship

Another relative of any age or relationship but only under specific conditions

Accompanying relatives of the above (for example, spouse, partner and dependent children).
What Are The Requirements To Be A Sponsor?
You must be at least 18 years old.

You and the sponsored relative must sign a sponsorship agreement in which you undertake to support your relative financially if necessary. In addition, the agreement states that the individual who becomes a permanent resident would make every effort to sustain himself or herself.

From the date they become a permanent resident, you must offer financial support for a spouse, common-law partner, or conjugal partner for three years.

You must financially support a dependent kid for ten years or until the youngster reaches the age of twenty-five, whichever comes first.
Frequently Asked Questions About Canada's Immigration System
1. How much money do you need to immigrate to Canada?
If you want to go to Canada on your own, you'll require around $15,420. This would contain your proof of finances, as well as government fees and other costs. A couple would require around $20,000 in total. The amount of settlement funds you'll need to immigrate to Canada is broken down below.
Proof of Funds to Immigrate to Canada

Number of Family Members
Funds Required (In CAD)

1

$13,213

2

$16,449

3

$20,222

4

$24,553

5

$27,847

6

$31,407

7

$34,967

For each additional family member

$3,560
2. Can I go to Canada without a job offer?
Yes, you certainly can. There are a number of programs available that do not require a job offer. The Express Entry system, for example, includes two options that allow you to move to Canada without having a job. One of them is the Federal Skilled Worker Program, while the other is the Federal Skilled Trades Program (provided you have a certificate of qualification in your trade from a Canadian provincial, territorial or federal authority)
3. What qualifications do you need to immigrate to Canada?
This is determined by the immigration or visa program for which you are applying. Although just one Express Entry program requires educational requirements, having a postsecondary education can boost your Comprehensive Ranking System (CRS) score and thus your chances of success. The Express Entry Programs' qualification requirements are compared here.
A job offer is one of the most effective strategies to improve a CRS score. Depending on the skill level, a job offer can be either 200 or 50 points.
Several Canadian provinces also have Express Entry programs, which allow them to draw from a pool of qualified workers.

An Invitation to Apply is successfully secured with a 600-point provincial nomination. If you meet the requirements, Express Entry can be a rapid way to immigrate to Canada, with processing times of six months once the entire application is filed.
Comparison of Express Entry Qualification Requirements
Number of Family Members
Funds Required (in Canadian dollars)

Federal Skilled Worker Program

Secondary education

You can get more selection criteria (FSW) points for your post-secondary education

Federal Skilled Trades Program

Not required

Canadian Experience Class

Not required.
Move Forward With AG Group!
Take steps to secure your and your family's future by immigrating to Canada from India! A visa to Canada is one of the most critical steps one can take for a stable and guaranteed future life in Canada and is one of the most important life changing decisions one can make. For your and your family's future, apply as soon as possible!
Immigrating to Canada is a lengthy and difficult process. It is natural to be confused if you are applying for a visa in Canada since it would be the first time you would have seen any such document and with 60+ visa programs it is natural to be confused which one is right for you. In order to smoothly complete your application, hire AG Group Enterprise Inc. We have been providing immigration help & advice for over a decade and have the skills and knowledge required to help you through the ordeal.
With AG group's help, you can ensure a stable and secure future for you and your family.