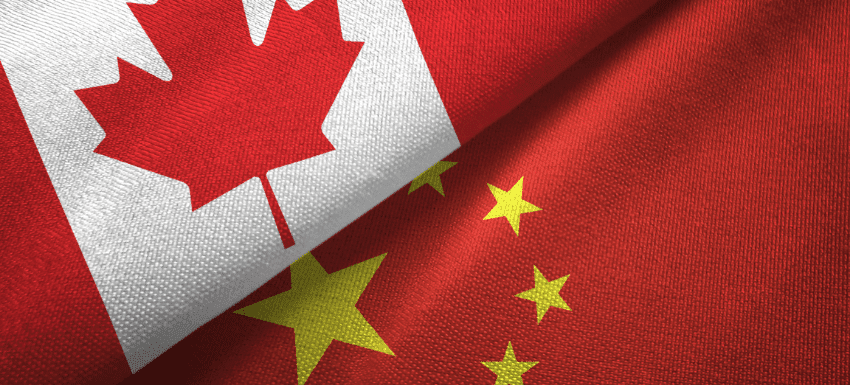 Canada has welcomed Chinese immigrants with open arms since 1947. In fact, China is now Canada's second-largest source country for new immigrants. Over 122,000 Chinese nationals became permanent residents in Canada between 2006 and 2011. This is a complete 10% of total immigration to Canada during this time.
Immigration from China to Canada looks to be increasing. According to the most recent census, nearly one out of every five foreign-born Chinese people came in the country in the last five years. Only 2.8 percent of self-identified Chinese Canadians were of third or higher generation.
The favorable family sponsorship policies in Canada are one key element contributing to the rising rate of Chinese immigration. Citizens and permanent residents can sponsor both parents and grandparents in the country.
This is possible through the well-known Parent and Grandparent Sponsorship Program, as well as the Super Visa Program, which provides long-term visitor visas (download our Super Visa Checklist to find out more).
The Chinese Community in Canada Today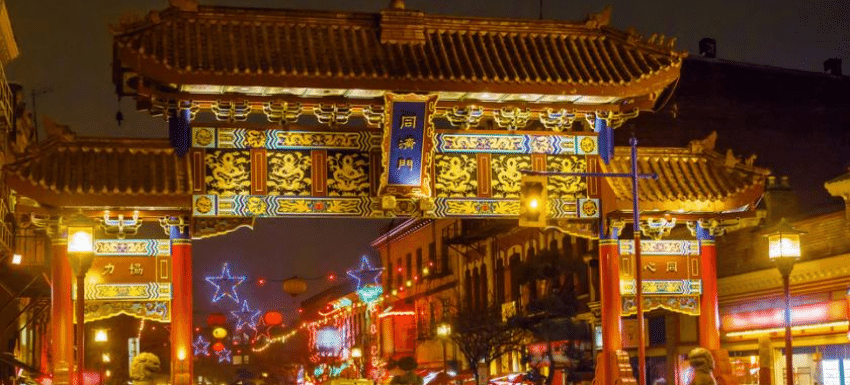 People of Chinese descent can be found in all of Canada's provinces. In Toronto and Vancouver, where 40% and 31% of the country's Chinese residents live, respectively, there is a particularly substantial Chinese presence. Official Chinatowns and a strong Chinese community may be found in both cities, as well as in smaller places like Montreal.
It is usual to hear Chinese spoken in public because over 1 million Canadians speak a Chinese language (such as Mandarin, Taiwanese, or Cantonese). In fact, behind English and French, Chinese is the most widely spoken language in Canada.
People of Chinese ancestry have had a lot of success in white-collar jobs in Canada. Second-generation Chinese Canadians are more likely than other immigrant groups and the broader Canadian population to work in professional or managerial positions.
In recent years, the most popular occupations among Chinese Canadians have been in industries like computer technology and medical, resulting in an affluent and well-established community across the country.
Immigration To Canada From China: Immigration Programs
There are over 100 streams available to people from China when they wish to immigrate to Canada. Below are some of the most popular and fastest methods of obtaining permanent residency in Canada and moving towards citizenship. Download our Immigration Checklists to ensure you are fully prepared before beginning your application.
Express Entry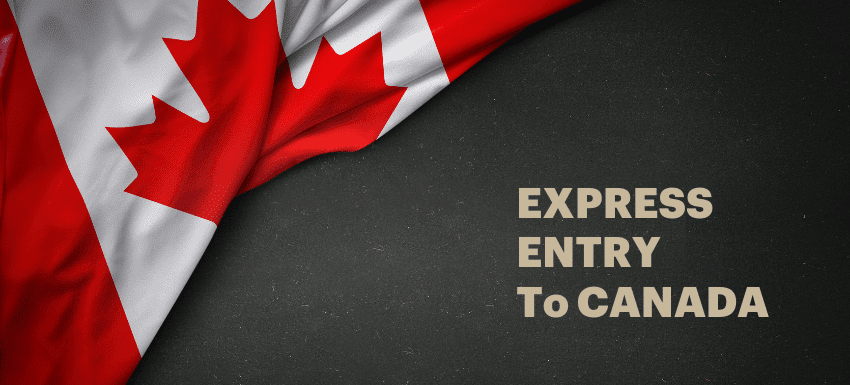 Express Entry is the most popular and fastest immigration program in Canada. Candidates who apply under the Express Entry system can receive permanent residency in as little as six months.
The Express Entry encounter may be the simplest path to come to Canada for selected candidates who are qualified to submit a profile.
It can be tough to meet the CRS cut-off in the federal draw. However, even being in the pool of candidates may result in you being nominated for permanent residence by a province.
The Comprehensive Ranking System is used to rank Express Entry applications in Canada (CRS). To enter an Express Entry draw, you'll need a profile that includes the following information:
Age;

Language abilities (English and/or French;

Work experience;

Education/Qualifications

Job offer (if applicable);

Provincial Nominations (if applicable); and

Ability to settle in Canada
Each of Express Entry's three immigration categories is tailored to employees with varying skill levels and job experience. These are the three programs:
Federal Skilled Worker Program

–

At least 1 year of skilled work experience in a managerial, professional, or technical/skilled trade job (skill level 0, A, or B)

Language skills in English/French – CLB/NCLC 7

Have a certificate, diploma or degree from a Canadian high school or post-secondary institution or an Educational Credential Assessment (ECA) of your foreign education

Proof of funds to show you can support yourself and your family

Be admissible to Canada
These are the types of occupation:
Skill 0 jobs – Managements Jobs

Skill Level A jobs – Those that need university degrees

Skill Level B Jobs – Technical jobs and skilled trades that need a diploma or training
Have at least 2 years of full-time work experience (or part-time equivalent) in a skilled trade within the last 5 years

Meet the job requirements for your skilled trade

Have a:

valid job offer of full-time employment for at least 1 year, or

certificate of qualification in your skilled trade from a Canadian provincial, territorial or federal authority
You will also need to have experience or currently be employed in one of the following trades to qualify for the FSTP:
These are the groups:
Canadian Experience Class

Meet the required language levels needed for your job for each language ability

Canadian Language Benchmark 7 for NOC 0 or A jobs or

Canadian Language Benchmark 5 for NOC B jobs

You'll need language test results for:

writing

reading

listening

speaking

have at least 1 year of skilled work experience in Canada, in the last 3 years before you apply – you can meet this in a few different ways:

full-time at 1 job: 30 hours/week for 12 months = 1 year full-time (1,560 hours) equal amount in part-time work: for example 15 hours/week for 24 months = 1 year full time (1,560 hours)

You can work as many part-time jobs as you need to meet this requirement.

full-time work at more than 1 job: 30 hours/week for 12 months at more than 1 job = 1-year full time (1,560 hours)

have gained your work experience by working in Canada while under temporary resident status with authorization to work

Be admissible to Canada
Quebec-Selected Skilled Workers
Those are for people interested in living and working in Quebec. Until you are recognized as an immigrant, you must apply to the Quebec government. After that, you can seek permanent residency. The processing of your application could take up to a year and cost CAD 1,325.
How to apply:
You may need to download

this package

and print the forms

Pay the fees related to your application

You must mail your application to Quebec (there's an instruction in your guide)

Wait for further instructions
Provincial Nominee Program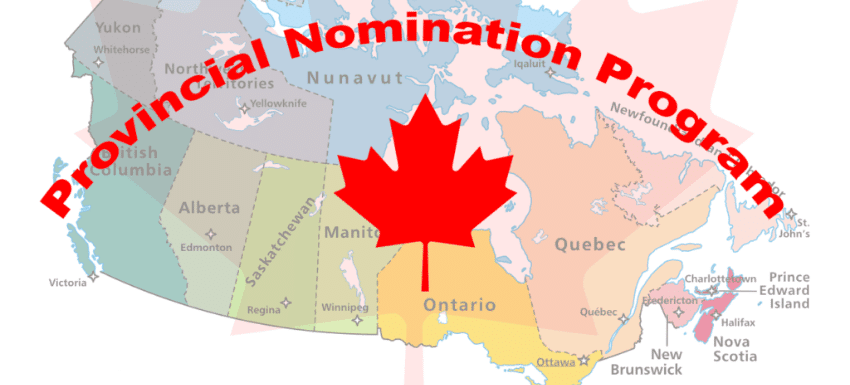 The Provincial Nominee Program (PNP) was created to assist 11 of Canada's 13 provinces and territories in filling labor shortages and boosting the economy. To be eligible to apply for permanent residency through a PNP, you must have relevant work experience and a job offer from a company in the province to which you are applying.
Each province has its own requirements and collectively has over 80 different streams or programs to choose from.
In order to immigrate to Canada via the Provincial Nominee Program, a Chinese applicant must first apply for a Provincial Nomination Certificate from the provincial government where they wish to settle.
Because each province has its own set of standards, provincial applicants receive priority processing for their permanent residency requests.
Candidates having a Provincial Nomination Certificate are propelled through the Express Entry Platform into the relevant Permanent Residency Visa stream without the need for a job offer (although some provinces and occupations do indeed require this to secure the Provincial Nomination in the first instance).
The following provinces offer PN Programs.
Immigration Pilot
In Canada, there are a number of programs that can help small communities and areas prosper and thrive. Thousands of immigrants have already arrived in Atlantic Canada, as well as rural Ontario, Manitoba, Saskatchewan, Alberta, and British Columbia.
Rural & Northern Immigration Program
The Rural and Northern Immigration Pilot helps skilled immigrant workers get permanent residency while assisting smaller communities in Canada to fill gaps in the labor market. These are for participating communities (cities or towns) all over Canada. They will look for candidates that fit the needs of the community and will recommend them for permanent residence.
To qualify for the RNIP, you will need to meet the following requirements:
have at least 1 year of relevant work experience or have graduated from a publicly-funded post-secondary institution in a participating community

meet or exceed the minimum language requirements

Meet the required educational requirements

have a Canadian high school diploma or post-secondary qualification; or

have an educational credential assessment (ECA) of your foreign credential

prove you have enough money to support your transition into the community

intend to live in the community

meet community-specific requirements
Home Care Provider Pilot
Both home care and childcare professionals can apply for permanent residency through the Home Care Provider Programs. There are two different programs through which you can apply:
The Homecare Support Worker Pilot helps support workers get permanent residency in Canada. There are 2,750 spots available for 2022 through this pilot.
The Homecare Child Care Provider Pilot helps childcare workers get permanent residency in Canada. The program will be open for
If you have more than 24 months of full-time job experience, you may be eligible to apply for permanent residency on your own, with your family joining you. To be eligible, you must meet the following criteria:
have at least 24 months of work experience in the last 36 months

meet the language level – CLB 5 in English or NLCL5 in French

at least 1 year of post-secondary education (ECA is required if obtained outside Canada)

be admissible to Canada.
If you have less than 24 months of experience you will need to apply for a work permit with your permanent residency application. If you are accepted, you will be given an employer-specific work permit, and after 24 months of work experience, you will be eligible for permanent residency.
Agri-Food Pilot
The Agri-food Pilot was established to assist in the growth of the agricultural industry, which is in desperate need of qualified labor. This program is scheduled to end in May 2023. Meat and animal production, as well as greenhouse production, will be among them.
To qualify, you'll need to:
have at least 1 year of non-seasonal full-time work experience in the last 3 years through a

Temporary Foreign Worker Program

have a permanent full-time job offer in a qualifying occupation

meet the language requirements –

CLB4

have a Canadian high school diploma or an ECA if you have a foreign qualification

enough money to settle in Canada

have maintained your temporary resident status (if already in Canada)
Atlantic Immigration Program
Atlantic Immigration Program(AIP) is for employers who haven't been able to find qualified candidates in their local area. They can hire persons from other countries or those who are temporarily in Canada. You may be granted permanent residence status in Canada if you match their conditions.
To qualify, you will need to meet
Have a high school certificate

Have a valid job offer in one of the 4 Atlantic provinces (New Brunswick, Nova Scotia, Newfoundland & Labrador, Prince Edward Island

Meet language requirements (minimum

CLB 4

)

Have enough settlement funds; and

Have graduated from a publicly-funded learning institution in the Atlantic region (minimum 2-year program).
Family Sponsorship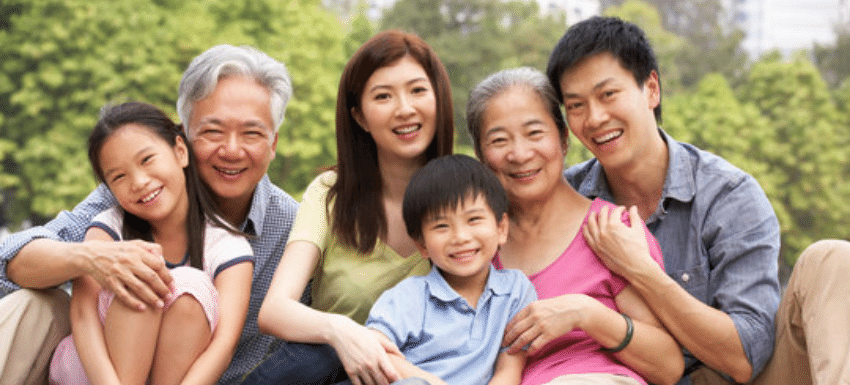 If you have a relative who is a Canadian citizen or a Permanent Resident, you can join them in living in Canada. They can sponsor the following if they have enough finances and are eligible:
Spouse

Common-law partner

Conjugal Partner

Dependent children

Adopted child

Own parents (by blood or adoption)

Own Grandparents (by blood or adoption)

Dependent Brothers or Sisters (may be half-siblings)

Orphaned brother, sister, nephew, niece, or grandchild

Other relatives if you have none above (e.g. aunt/uncle, cousin)
Sponsors Are Financially Responsible For Relatives
Once their relative arrives in Canada, the sponsor takes full financial responsibility for them.
To become a sponsor, a Canadian citizen or permanent resident must: 
sign a sponsorship agreement with the relative who will be sponsored, committing the sponsor to offer financial support if needed. This agreement also states that the person becoming a permanent resident will make every effort to support himself or herself, as well as 

provide financial support for a spouse, common-law or conjugal partner for three years after becoming a permanent resident, and 

provide financial support for a dependent child for ten years, or until the child turns 25, whichever comes first.
How to apply:
The family member in Canada will apply to sponsor you while you apply for permanent residence at the same time

You can get application packages online and gather the requirements

Pay the fees

You'll need to mail your application

Wait for further instructions as well as the decision
Spouses and common-law partners who come to Canada under the sponsorship programs are allowed to work under the Spousal Work Permit Pilot Program.
Study Permit Application from China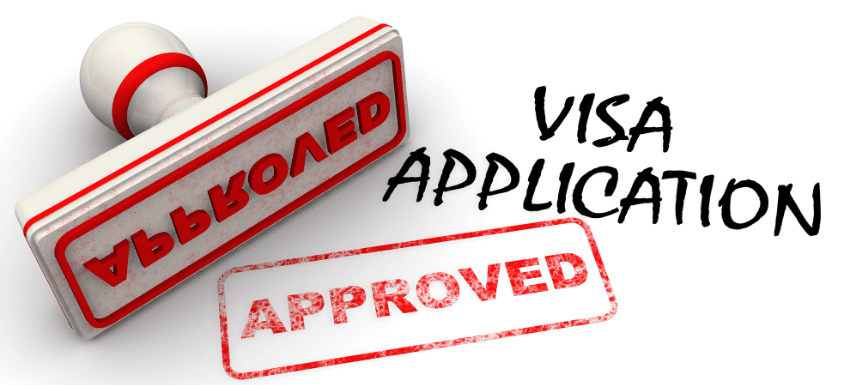 Chinese nationals who desire to study in Canada for more than six months must obtain a study permit. A study permit application must include all documents in one of Canada's two official languages (English or French). If the source document is not in English or Spanish, a certified translation is necessary.
Eligibility for Canada Student Visa
Chinese students applying for a study permit in Canada must fulfill the following eligibility criteria:
Applicants must be enrolled at a designated learning institute (DLI).

Applicants must have proof of sufficient funds to finance the following expenses:-

Tuition fees

Living expenses in Canada

for themselves and any family member accompanying them.

Return transportation expenses for themselves and any family member who comes to Canada with them.

An eligible applicant must be a law-abiding person with no criminal record who poses no threat to Canada's national security. Students may also be required to submit a

police certificate

.

Applicants must be in excellent health and may be required to produce a valid

medical certificate

if necessary.

Applicants must demonstrate to an immigration official that they will leave Canada when their authorized stay expires.

Proof of Acceptance:

A letter of approval from a

designated learning institute (DLI)

must be included with the application.

Proof of Identity:

As proof of identity, applicants and their accompanying family members must submit the following documents:-

A valid passport or travel document.

Two recent passport-size photographs with the name and birth date of the person written on the back of each photo.
Proof of Financial Support:

Students must be able to cover their living expenses while studying in Canada. As proof of financial support, applicants might submit the following documents: –

Proof of student loan from a bank

Guaranteed Investment Certificate (GIC)

from the participating Canadian financial organization

Official bank statements for the past four months

Proof of a Canadian bank account in the applicant's name, if they have transferred money to Canada

A letter from the sponsor stating the availability of sufficient funds

Applicants who are offered scholarships or are in a Canadian-funded educational program must show proof of funding paid from within Canada
Supporting Documents
Types of Entry Visas Required to Study in Canada
International students looking for a student visa in Canada must either a TRV (temporary resident visa) or an eTA (Electronic Travel Authorization) to enter the country.
Temporary Resident Visa (TRV)
A Temporary Resident Visa, also known as an entry visa, is an official document that certifies that an applicant has satisfied all of the requirements for temporary residency in Canada. An immigration official issues a TRV, which is then placed in the applicant's passport.
Application Process for Temporary Resident Visa (TRV)
TRV applications can be submitted online or manually by international candidates. Applicants who apply via the offline form must submit their TRV applications to the visa center or office in their home country, despite the fact that the paperwork requirements are equivalent. The sections below describe the online and offline TRV application processes in detail.
Online Application Process for Canadian TRV
To apply for a Canadian TRV, applicants can use the Come to Canada Wizard and the MyCIC site. Work permits, study permits, temporary residence visas, and Electronic Travel Authorization can all be applied for through the same portals (eTA).
Application Fee: 200 CAD
Create an account

Check Eligibility

Filling the application form

Personal Details

Languages known

Background Information

Family Information

Submission of Necessary Documents

National Identity

Contact information

Details of visit

Employment
Offline Application Process for Canadian TRV
Applicant will have to fill the 'Transit visa'

Check eligibility

Get application Package

Fill in the application form

Pay the application fee

Submit application and required document
Applicants must apply for a Canada Study Visa and a Canadian Temporary Resident Visa in order to study in Canada. Applicants must submit an application for the same to the visa office.
Electronic Travel Authorization (eTA)
An Electronic Travel Authorization (eTA) is a paperless document that allows foreign people from visa-exempt countries to enter Canada. It is electronically connected to the applicant's passport. Students can apply for eTA using the CIC's official website. There is also a 7 CAD application fee.
Application Process
Apply online through the CIC website.

The form cannot be saved to fill in later. So, it is best to keep all the required information ready. Information required includes.

Valid passport

Valid email address

Visa Mastercard/ American express/ UnionPay/ JCB Card/ Interac to pay 7 CAD FOR Eta.

Once the form is completed, pay 7 CAD.

An email is received regarding the eTA application.
Note: Applicants who have received an eTA can come to Canada for short visits (up to 6 months) until the eTA expires.
What is the Student Direct Stream (SDS)?
International students from China, India, the Philippines, and Vietnam can now apply for a Canadian Student Visa using the Student Direct Stream, which is a faster and easier process.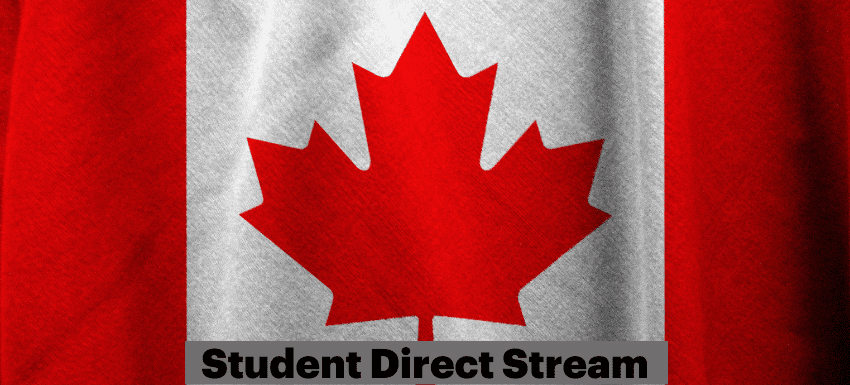 Necessary Documents for Student Direct Stream (SDS)
To apply for a student visa in Canada using the Student Direct Stream, students will require the following documents:-
Candidates must submit the most recent secondary as well as post-secondary educational transcripts.

A Letter of acceptance from a Designated Learning Institution (DLI).

Students are required to undergo a thorough medical examination to stay for more than six months.

Applicants must submit a proof of a Guaranteed Investment Certificate (GIC) of a minimum amount of 10,000 CAD.

It is compulsory to submit the proof of full payment of tuition for the applicant's first year of study.

International students must provide proof of Language Proficiency by submitting any of the tests, IELTS with a minimum score of 6.0 or Test d'Evaluation de Français (TEF) with a minimum score of 7.
Canada Student Visa Rejection
International students who meet all of the admissions requirements for a Canadian Student Visa are usually positive about their chances. However, even if an applicant meets all academic and admission standards for a particular university, a study permit for Canada may be denied. The following are some of the most common grounds for IRCC rejection of a Canadian student visa:
Financial Insufficiency:

If an immigration official detects financial insufficiency, a study visa application for Canada may be denied.

Choice of Program:

If the visa officer challenges the applicants' choice of program, the visa may be denied.

Letter of Acceptance:

The permit may be denied if the applicant's acceptance letter is questioned. If the visa officer has any reservations about whether the application meets the basic standards, the student visa may be denied.

Incomplete Travel or Identity Documents:

The permit may be denied if there are too many blank areas in the travel history and no proof of supporting documents to fill those periods. The odds of rejection increase if the identity documents are insufficient or difficult to understand.

Intent to Return to Home Country:

It is required to submit documentation indicating the applicant's desire to return to his or her home country.

Lack of Job Prospects in Home Country:

Applicants who do not have a job offer or work prospects in their native country may be assumed to want to reside in Canada.
Applying Against Study Permit Refusal
There is a lack of a quick and effective method for appealing a negative decision about a study permit for Canada. There are three options for applicants whose student visa applications have been denied. The following are some of them:
Request Reconsideration

Appeal to the Federal Court of Canada

Submit New Application
Renewal of Study Visa for Canada Application
If an applicant's study permission expires before their program is completed, they must apply for a visa renewal. The following is a rundown of the main procedure:
Apply for a new student visa at least 30 days before the expiration date

Applications can be made online or via mail

Apply for the extension of TRV.
Students should be aware that their study permit applications will be thoroughly scrutinized by an immigration official who will verify the accuracy of the data and documentation presented. Following that, selected applicants will receive a letter with the interview date, time, and location.
If an application is denied, the applicant will receive all of their paperwork back along with an explanation of why the application was denied. An applicant's study permission expires 90 days after the program is completed. Applicants who intend to work while studying in Canada must obtain a work-study visa.
Business Immigration To Canada
The Start-up Visa Program is suitable for people wishing to start a new business or invest in an existing one in Canada. To be eligible for this program, you must meet the following requirements:
Have a letter of support from a designated organization;

Have at least 10% voting rights;

Have more than 50% attached to outstanding shares (with the designated organization);

Play an active role in the running of your business;

Be located in Canada;

Meet the minimum Canadian Language Benchmark (CLB) level 5;

Have enough settlement money to support yourself and your family.
There are also a number of provincial entrepreneur programs that grant permanent residency to people who want to start a business in a certain province or territory in Canada.
Move Forward With AG Group!
Take steps to secure your and your family's future by immigrating to Canada from China! A visa to Canada is one of the most critical steps one can take for a stable and guaranteed future life in Canada and is one of the most important life-changing decisions one can make. For your and your family's future, apply as soon as possible!
Immigrating to Canada is a lengthy and difficult process. It is natural to be confused if you are applying for a visa in Canada since it would be the first time you would have seen any such document and with 60+ visa programs, it is natural to be confused about which one is right for you.
In order to smoothly complete your application, hire AG Group Enterprise Inc. We have been providing immigration help & advice for over a decade and have the skills and knowledge required to help you through the ordeal. Our Immigration Checklists are available to download for easy-to-follow guidance on how to be prepared for your application.
With AG group's help, you can ensure a stable and secure future for you and your family.