Are you an international student from India who wants to study in Canada? Then this post is for you. Here you will learn why over 100,000 Indian students chose Canada as their study destination of choice in 2022.
In order to study in Canada, you must first apply to a Canadian university BEFORE you apply for a Study Permit. This is so you don't waste additional time and money applying for a program you do not meet all of the requirements for.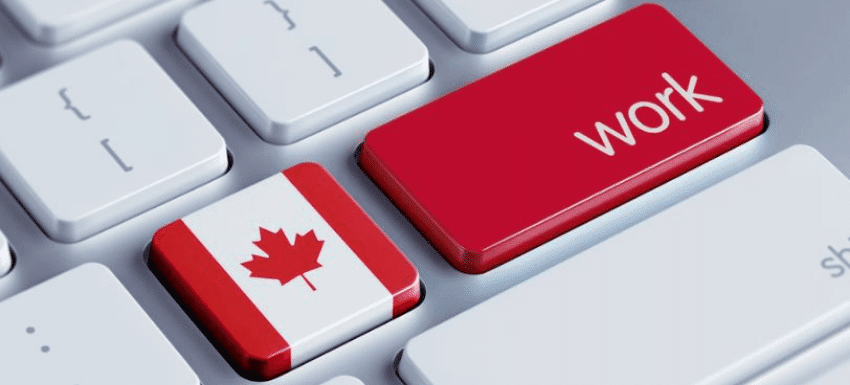 Study Programs In Canada
Whether you want to simply live and study in Canada or work part-time as an international student, Canada is the place for you. With universally acclaimed educational institutions and a strong public schooling system, the country hosts a variety of programs to help with the Canadian learning experience. Canada could be your doorway to a student grant or even an international scholarship.  
Do I Need a Study Permit?
If you intend to study in Canada for longer than 6 months you will need a study permit. The study permit is usually valid for the length of your study program plus an extra 90 days. If your study program is less than six months long you won't need a study permit but you may want to apply for one anyway as it will give you the opportunity to earn some extra money and work both on and off-campus. Without a study permit, you will have to apply for a work permit to be able to work as an international student. The first step to getting a study permit is to be enrolled in a Designated Learning Institution(DLI). 
Important Note: Due to COVID-19 regulations, all international students in Canada are required to apply for a study permit or visa, no matter the length of the study program.
Canada Opens New Visa Stream for Indian Students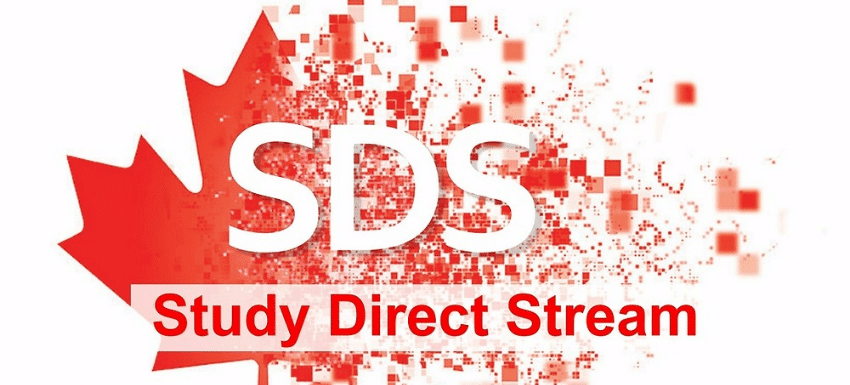 Canada knows that it needs a younger working force to keep up with its aging population. Well, what does that have to do with studying in Canada? Simple, the country has opened up faster immigration visa options for students who want to study in Canada.
One of these visa options is the Student Direct Stream (SDS). If you live in India, China, the Philippines, and Vietnam, your study permit application to Canada is prioritized.  
Normally a Canadian study permit will take at least five weeks to be processed for an Indian applicant, but with the new Student Direct Stream, Canada aims to cut down that application time even further. The SDS is said to reduce processing times by no less than 25%, not bad right?
Canada has upped its game when it comes to being an international standard of education and plans to have more than 450,000 international students within its borders by 2022. 
If you are an Indian student hoping to study in Canada through the SDS, there are a couple of things you should know. The great thing about this stream is that it enjoys a faster processing time. You must also have higher language ability in either English or French in order to qualify.
Here is a basic list of requirements you will need if you think the SDS is the perfect solution for you.
The requirements for the Student Direct Stream are that you must:
Include your Acceptance Letter from a Canadian university to show that you have been accepted as a student;

Include a copy of your medical examination report done through a doctor listed in the Canadian Panel of Physicians;

Include a Guaranteed Investment Certificate;

Include proof of payment made to the university you applied to; and

Include a language test for either:

English (International English Language Testing System) with a score of 6 on the NCLC or French (Test d'evaluation de francais) with a score of 7 on the NCLC
Remember that if any of your application documents are not in English, they must be translated into either French or English by a certified translator. You normally also need to include the original documents with your application as well, so please be aware.
Accepted to a Canadian University What Now?
After you are accepted to a university, you can start your application for a study permit.
Make sure that you bring the following to your application:
Immigration forms;

Valid ID; and

Medical reports;
You will need to complete the immigration form IMM 1294 and Family Information Form IMM 5707. Make sure that you answer truthfully and do not miss out on any answers as this can impact your application negatively.
If any of the questions on the form do not apply to you, just write NA (Not Applicable).
If you want to study in Canada whether you are an Indian student or not, you must also bring a valid form of ID for your study permit application. This includes your passport which must have at least two blank pages in it. The passport must not expire during your stay in Canada!
Two ID photos must also be included with your application. Make sure that you write your name and age on the back of these photos. The photo size must be 3.5cm by 4.5cm so please be aware that other sizes will not be accepted.
As an international student, you will also need to apply for Biometrics. If you don't know what Biometrics is, this video can give you a good idea of how it is used.
The costs for your Biometrics are around 4546 rupees so please make sure that you have it ready when you apply.
If you intend to study in Canada for more than six months, you will need to complete a Medical examination. These medical exams cannot be done by just any doctor. They must be completed by a registered doctor who belongs to the Panel of Physicians in Canada.
What Does the Medical Examination Involve?
Apart from a simple assessment, you will need to have an x-ray taken and a urine test must be completed. Just remember that each doctor can charge a different price for their services and that your medical examination report will be valid for one year only.
When Should I Apply to Study in Canada from India?
Most universities in Canada open their doors to applicants from January to April, so application processing times can be quite busy during this period.
Also, make sure you know exactly when you want to apply to your preferred university as some of the educational institutions will have different application times and you certainly do not want to hand in a late application.
If you plan to study in September, make sure that you apply before August or your application could be refused immediately by your university.
Can I Work in Canada While I Study
In most cases, yes you can work in Canada as an international student. Just remember that most universities only allow you to work for a set amount of time per week. This is normally set to 20 hours a week while you study.
Unless your university explicitly states that you cannot work either on-campus or off-campus without a work permit, you can find a part-time job to earn yourself some extra cash and Canadian work experience.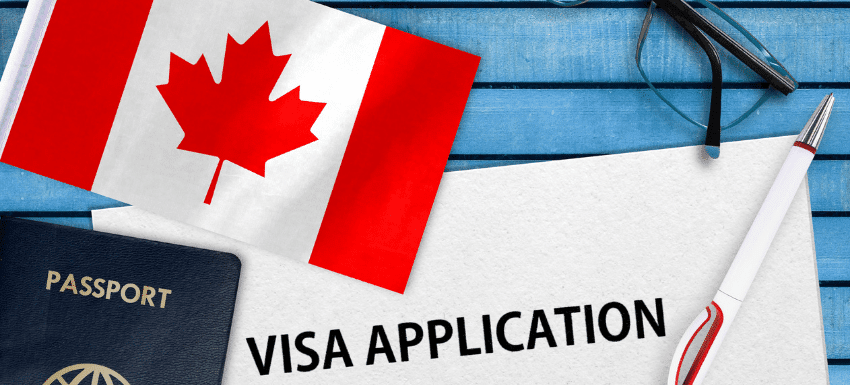 Are There Options to Work After Graduation?
Canada isn't just interested in educating international students, it also wants to hire many of them after graduation.
The country has created several post-graduation visa options for international students to help keep them in Canada's workforce.
These programs are specifically designed for graduates
These are just a few of the graduation visa options you can access as an international student from India. If you want to get more details about the top universities, how to apply for a study permit and so much more, check out our Study Blogs at Canadianvisa.org.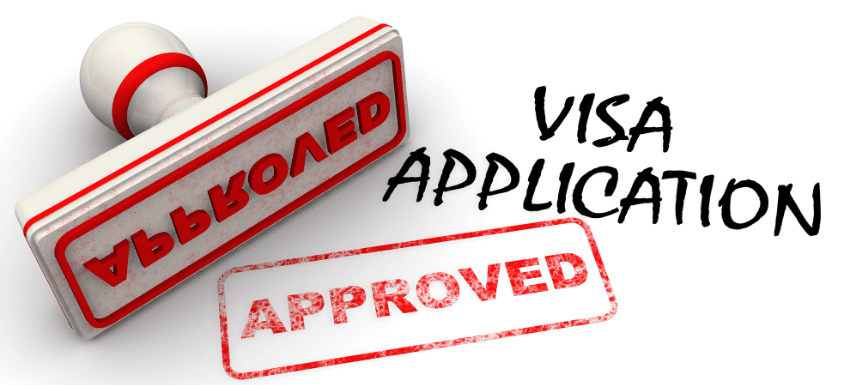 How to Apply for a Canadian Student Visa
Step 1: Find Out if You're Eligible
To be able to study in Canada there are a number of requirements that need to be met.
Eligibility Requirements
Be enrolled at a Designated Learning Institution(DLI)

Have enough money to pay for your tuition fees, living expenses, and return transportation (for yourself and any family members who come with you to Canada)

Not have a criminal record

Be in good health 

Prove that you intend to leave Canada when your study permit expires.
Step 2: Apply to Your Chosen College or University
Canada has so many great institutions to choose from, however, if you are an international post-grad student, you will need to choose a Designated Learning Institution (DLI). Not to worry though, you will have your choice of over 300 DLIs across Canada. 
If, however, you plan to stay and work in Canada after you have completed your studies, it's important to check if your DLI meets the Post-Graduation Work Permit Program (PGWPP) as not all DLIs are not created equally.
Important Note: Due to COVID-19 regulations, your DLI will need to be approved as having a COVID-19 readiness plan. This is to ensure that all students' health and safety are protected and are provided with the necessary information and support regarding quarantine, health insurance, etc. during their stay in Canada.
Step 3: Apply For Your Study Permit
Once you have been accepted to your chosen educational institution, you will receive an acceptance letter, which you will need when you apply for your Canadian study permit. Below is a list of the required document for your application
Required Documents
Proof of acceptance – letter of acceptance from your DLI

Proof of identity – passport and two passport-sized photos

Proof of financial – Minimum of $10,000 plus additional fund for each family member that will be joining you eg. proof of student loan, a Canadian bank account in your name, paid tuition and housing fees, proof of funding (person or school), student or education loan, four months bank statements
You may also be asked for additional information, such as:
Additional Documents
a letter of explanation – why you want to study in Canada;

a

certificat d'acceptation du Québec (CAQ)

– if you want to study in Quebec

a custodian declaration (minors only)

Police certificate;

Medical exams;

Language testing;

Biometrics;

other documents – any local requirements from your country or region
If you need to submit additional information it's best to start collecting them before you are asked for them as you will only have 30 days to acquire and submit them from the date they are requested by the IRCC.
Once your student visa is approved you will receive a port of entry letter of introduction. You will need to show this to the office once you arrive in Canada who will then give you your study permit, which allows you to study in Canada. You will also automatically receive an eTA or temporary resident visa that will allow you to enter Canada. Be sure that you also have all your required and additional supporting documents with you in case you are requested at your port of entry.
As an additional requirement, you will need to use ArriveCan to show your COVID-19 symptoms self-assessment, quarantine plan, and contact information.
Move Forward With AG Group!
Take steps to secure your and your family's future by moving to Canada! A student visa to Canada is one of the most critical steps one can take for a stable and guaranteed future life in Canada and is one of the most important life-changing decisions one can make. For your and your family's future, apply as soon as possible!
Immigrating to Canada is a lengthy and difficult process. It is natural to be confused if you are applying for a visa in Canada since it would be the first time you would have seen any such document and with 60+ visa programs, it is natural to be confused about which one is right for you. In order to smoothly complete your application, hire AG Group Enterprise Inc. We have been providing immigration help & advice for over a decade and have the skills and knowledge required to help you through the ordeal.
With the AG group's help, you can ensure a stable and secure future for you and your family.